Case Study: Cough syrup
Overview
The company in which we supplied Sivtek® Self Cleaning Filters is a very renowned pharmaceutical company having one of their plant in Bangladesh.
The company was looking for a filtration solution for Cough Syrup they used to produce & manufacture.
To understand the challenge/s they faced & solution provided, we need to understand their manufacturing process for cough syrup.
The very first step involved in the production process is the mixing of various ingredients. To be specific about their production following material is mixed & stirred – Sugar, Orange flavor, Paper Mint, Pharma Active ingredients, glucose & other compounds formed by proper lab testing. All the mentioned materials are stirred & mixed in syrup tank for about 16-18 hours.
During the above process of mixing it is also being heated so every ingredient dissolves properly to form the syrup.
As during the mixing, it is heated to certain temperature & later it is cooled in a natural way in Sanitary Tanks.
Once they are mixed well & cooled, the next step to heat the mixture at certain temperature & then it is sent for filtration – for removing fine foreign particles & to achieve smoothness of syrup. Once filtered it is moved to cool chambers & from there it is sifted to filling machine & then final packing takes place.
Requirement & Challenges
In their current production lines, they were using cartridge filter for filtration which had many drawbacks. All the drawback they faced lead them to high operational cost. Below are the points they listed as hurdles they faced by using conventional cartridge filter.
1. Human interference leading to contamination: As the cartridge filter isn't blessed with the self-cleaning system after every batch of human interference becomes mandatory to clean the filter. This increase the chance of humanly generated contamination's, like hairs of body parts, etc. to get in touch with filters or in syrup.
2. Less Output & High labour cost: As mentioned above with conventional cartridge filter there's the break in the process after every batch for cleaning the filter – this doesn't allow Continuous process which finally effects the output & adding to manpower requirement that increases the labour cost as well.
3. Replacement of filter media & disposal of used filter media: One of the problems they faced were of replacing of filter media after every 10-15 batches & also of disposing of the same filter media, which in return utilized high cost.
4. Filtering of fine particles: The concern they were facing were about foreign particles in raw materials that they procured from external vendors & removing fine black particles, dust, lumps & threads that might have formed during the process of mixing, cooling, heating and again cooling. Also, they wanted to achieve a level of smoothness of syrup by eliminating unwanted particles.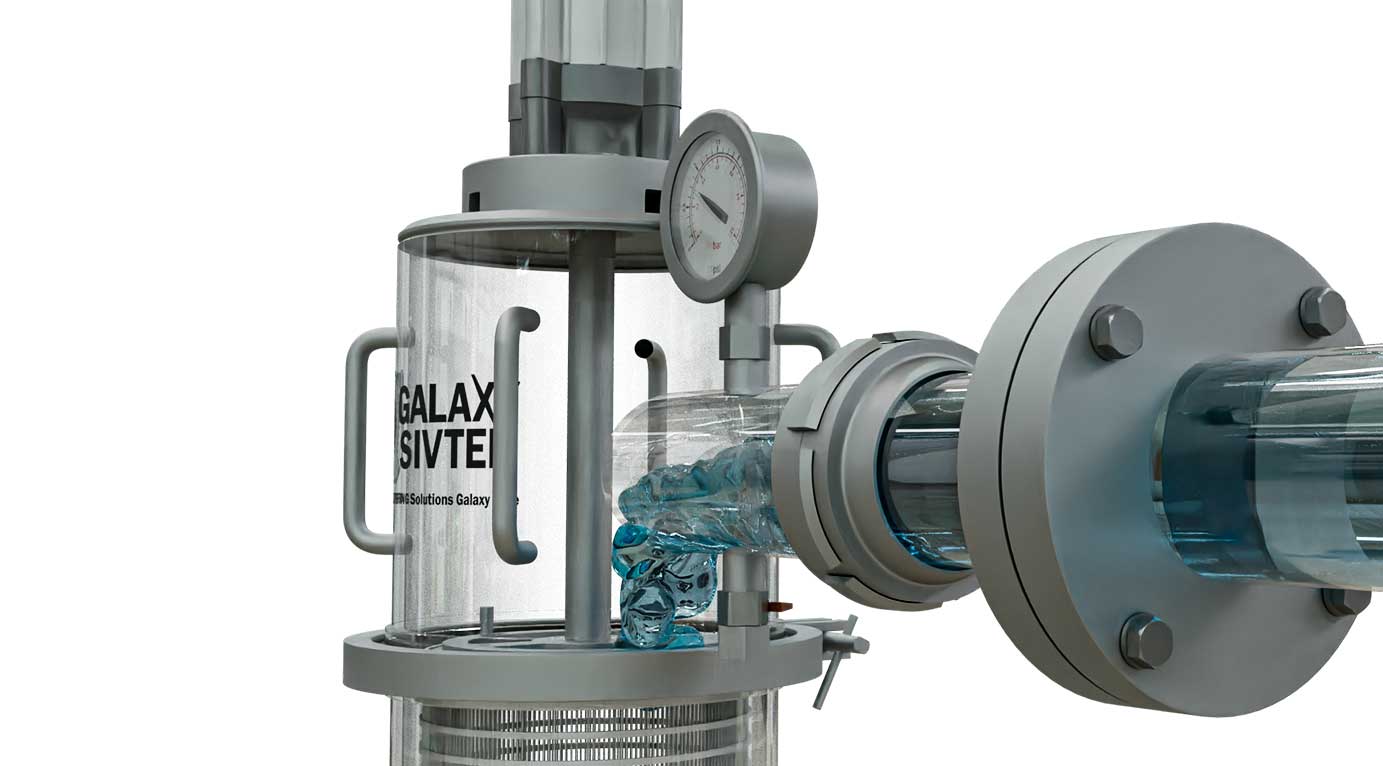 FILTERING
COUGH
SYRUP

Solution
Mr. Keyur, Sr. Manager – Export sales in conversation with production engineer of their company stated "We would recommend you install Sivtek® Self Cleaning Filter (SCF 500) with fine opening basket, as we are sure this will help you to overcome the problems you stated" to which Production engineer agreed with certitude.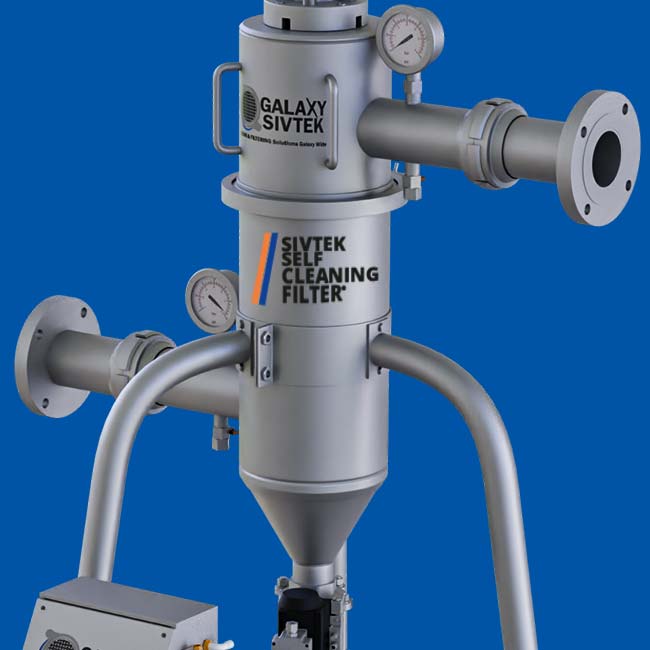 Results
The results amazed them as all their major concerns were overcome. As Sivtek® Self-cleaning Filter comes with self-cleaning technology their two problems were eliminated.
1. Need of human interaction for cleaning.
2. Continuous production process without any breakthrough was now possible.
Also, as we fit filter basket with fine mesh opening problem of elimination of unwanted fine particles was also resolved.
All the fine & minute unwanted particles were eliminated which in return helped them to achieve high-quality smooth cough syrup. Mr. Vivek, Asst. Manager – Export sales later visited the company & received extremely positive feedback about Sivtek solution.
Mr. Vivek stated, "Customer was extremely satisfied with the solution delivered by us as all the issues they were facing had been overcome."