Case Study – Spices & grains (Sivtek OTLAC®)
Overview
Spices & grains are the two most essential elements of any kitchen in the world regardless of different & diversified food culture.
One of the big fortune 500 company who were also into food & beverages retail trade through their grocery malls across the India were looking for solution of check screening their various products before final packaging.
The company used to purchase grains & spices from FSSAI certified vendors & used to pack under their brand name & sell in their retail outlets across the country.
To avoid quality & safety issues, company decided to check screen all their products before they are packed & ready for sell!
Requirement & Challenges
Warehouses & packaging lines were divided for identical products & one such warehouse & packaging line was for Grains & Spices.
Company were facing issues with competitor made round vibro sifters of capacity & throughput along with precision in check screening grains after the batch of spices.
In spices they were check screening turmeric powder & chili powder for 4 hours & after completing the spices screening, grains were being screened with all same sifters for next 4-5 hours.
The problem they were facing was with the output & precise screening of grains.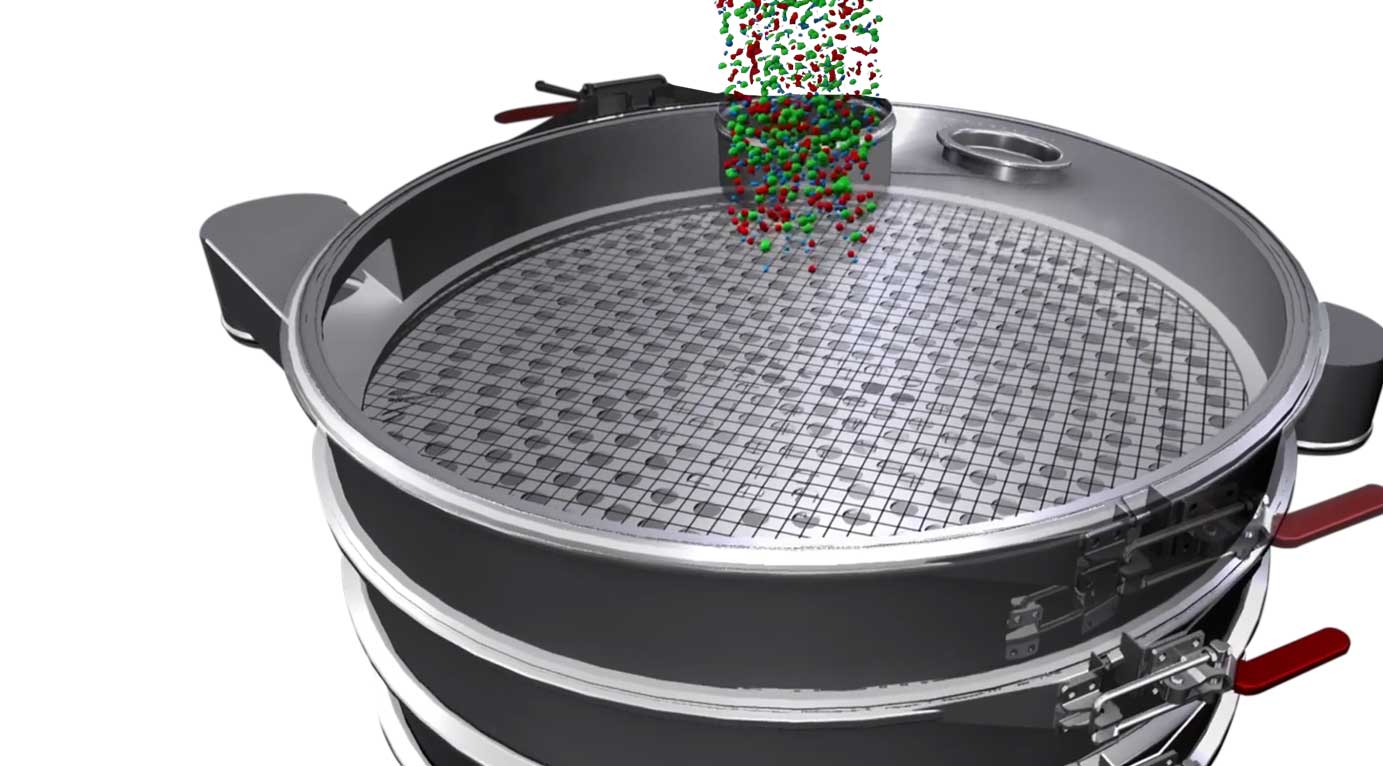 GALAXY SIVTEK OTLAC

Solution
After understanding the problems & major issues a trial with sample quantity of calcium carbonate powder was run at galaxy's R&D center. On running a trial it was found Sivtek Vibro Separator® 60" (GS 60) with 40# & mesh de-blinding kit arrangement could be the best serving solution.
The ball tray arrangement known as mesh de-binding kit constantly keeps tapping the screen mesh from beneath which in return helps mesh from chocking & blinding.
The technical report was made stating the results of trial & explaining the reasons for installing GS-60 with ball tray arrangement.
The production engineer at the manufacturing unit agreed to the proposed solution & GS-60 with mesh de-blinding kit was installed at the production plant.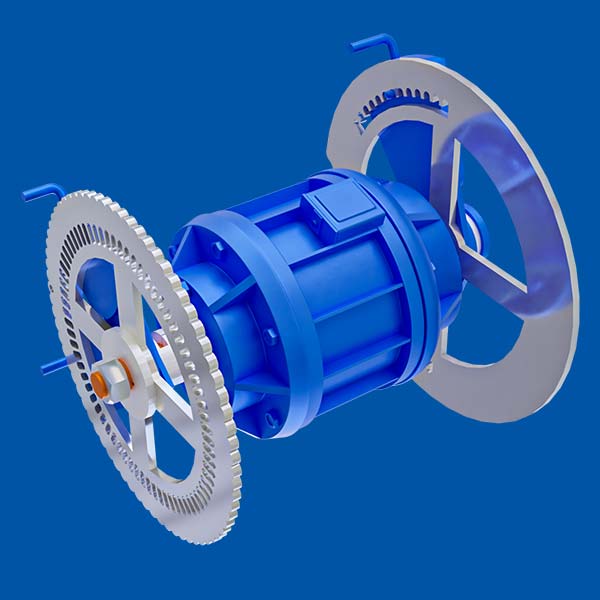 The client was extremely satisfied with the new installation of round vibro separators with Sivtek OTLAC® as they were now able to achieve precise screening for grains just by adjusting lead angle to required settings.
WHY SIVTEK OTLAC®?
Time saver: Change & adjust centrifugal force/ lead angle within 60 seconds.
Zero/no tool design: Not a single tool is required to change lead angles.
Weight Lock System: Locking pin system at bottom of all eccentric weight to restrict weight coming out of its position, eradicating chances of any accident.
Strong built up: The Sivtek® OTLAC is a all metal design.
Multiple control settings: More amplitude control settings than old & conventional weight plates.
Easily replaceable: The Sivtek® OTLAC is fully replicable with existing eccentric-weights.
High temperature resistance: It has capacity to withstand high temperature.
Permanent markings: Permanent laser cut numerical markings eliminates the need for decals or paint