Filtration of Ceramic Slurry for Sanitary Ware & Tiles
Overview
Ceramic & sanitary ware industry plays vital role in contributing to world economy & in coming years it is estimated to grow at a sustainable rate as hospitality, real estate, health, interior designing & construction industry is booming with a good pace!
The ceramic & sanitary ware industry addresses many of our needs! From enabling us with hygienic lifestyle to providing us with aesthetic & beautician of our homes & working spaces.
Talking about the client, our client is one of Global leader in ceramic industry having roots of origin in Japan. They are one of the globally recognized brands for manufacturing sanitary wares & tiles!
Requirement & Challenges
Client was looking for appropriate filtration machine that could help them with filtering body slip (ceramic slurry). This slurry is later shaped, casted & molded in form of wash basin, tiles or toilet.
Formation of Body slip is the very initial process followed by various spray drying, glazing, coloring & beautification, finishing & safe packing.
Body slip is made by mixing various raw materials such as ball clay, silica, china clay and feldspar. A wet ball mill is used to accurately grind & mix the batch of raw materials to achieve fine slurry. Slurry is then sent for spray drying, but before spray drying it becomes mandatory to filter the slurry & remove any solid leftovers.
A tiny solid leftovers or any impurities in ceramic slurry hinders the smoothness & finishing of end product as well as sometimes block the spray nozzles while spray drying; so, it becomes mandatory to clarify & filter & separate the slurry from solid oversize before sending it to the next process!
With their current competitor made round separator they were facing multiple issues. They were facing problem of mesh clogging, loosening and frequent tearing of mesh. Due to these problems they were not getting desired production capacity and they were looking for optimum solution for the same.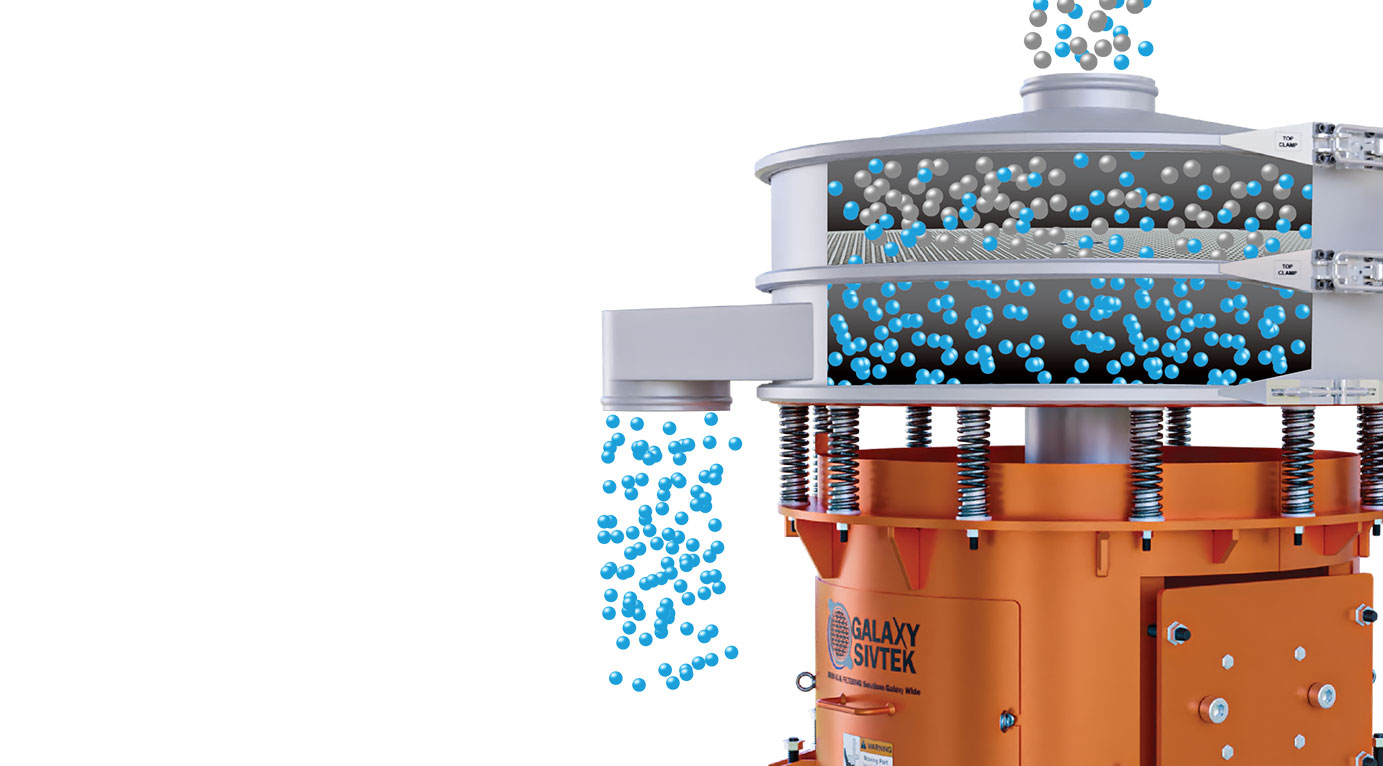 CERAMIC
SLURRY
FILTRATION

Solution
Client approached Galaxy Sivtek for their filtration requirement as they were already using our hunky filtration machines in Glaze preparation. One of our product experts took over the project after understanding their problems.
Product expert requested to provide sample quantity of slurry to take trial in trial house at Galaxy SIVTEK Plant. Customer provided the sample and the trial was successfully done at test house. It was found that GS-48 with fine mesh can fulfil customer requirement with required process rate.
Trial video was provided to customer for their assurance. Based on the results seen in trial video, customer decided to purchase two machines.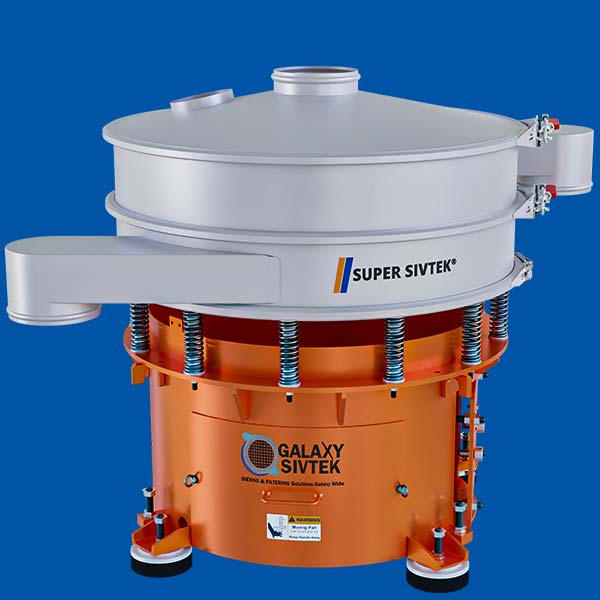 Results
On installing these two machines, customer observed the obvious difference in the performance of SIVTEK Vibro against their local make Vibro machines.
They were getting double throughput per machine with better efficiency. Wear & tear of mesh reduced to high extend & mesh life increased. Customer got the value for their money.
Based on successful running of these machines, customer purchased 4 more units OF SIVTEK Vibro Separator®. Below video will give glimpse of our 6 round vibro separators installed in one line for filtering body slip slurry.