Food sifter with clean in place system for Flavor powder
Overview
Delivered cGMP model of round vibrating sifter with CIP system for check sieving flavor powder to globally renowned flavor & fragrance company.
Globally renowned flavor & fragrance manufacturers have a huge clientele of pharmaceutical, food, beverage, beauty & cosmetic companies. The company was looking for a cGMP model vibrating sieve that could meet their check sieving requirement for flavor powder.
Requirement & Challenges
The client was looking for a reliable brand that could deliver them a tailor-made sieving machine for checking the sieving of the flavor powder.
Many of our Vibro sifters were in operations at their different plants and being familiar with the brand Galaxy Sivtek, they approached us to provide them with a cGMP model round vibrating sieve that meets FDA guidelines & auditing standards.
Flavor & fragrance manufacturers were looking for FDA complied sifter as the flavor was to be supplied to food & pharmaceutical companies. Any small contamination could lead to the worst outcomes.
The special requirement & challenge was to develop a sieving system that would minimize human interaction for cleaning & maintenance as human interaction could lead to any contamination, along with the technology that could reduce batch time & allow a long & continuous sieving process without breakdowns.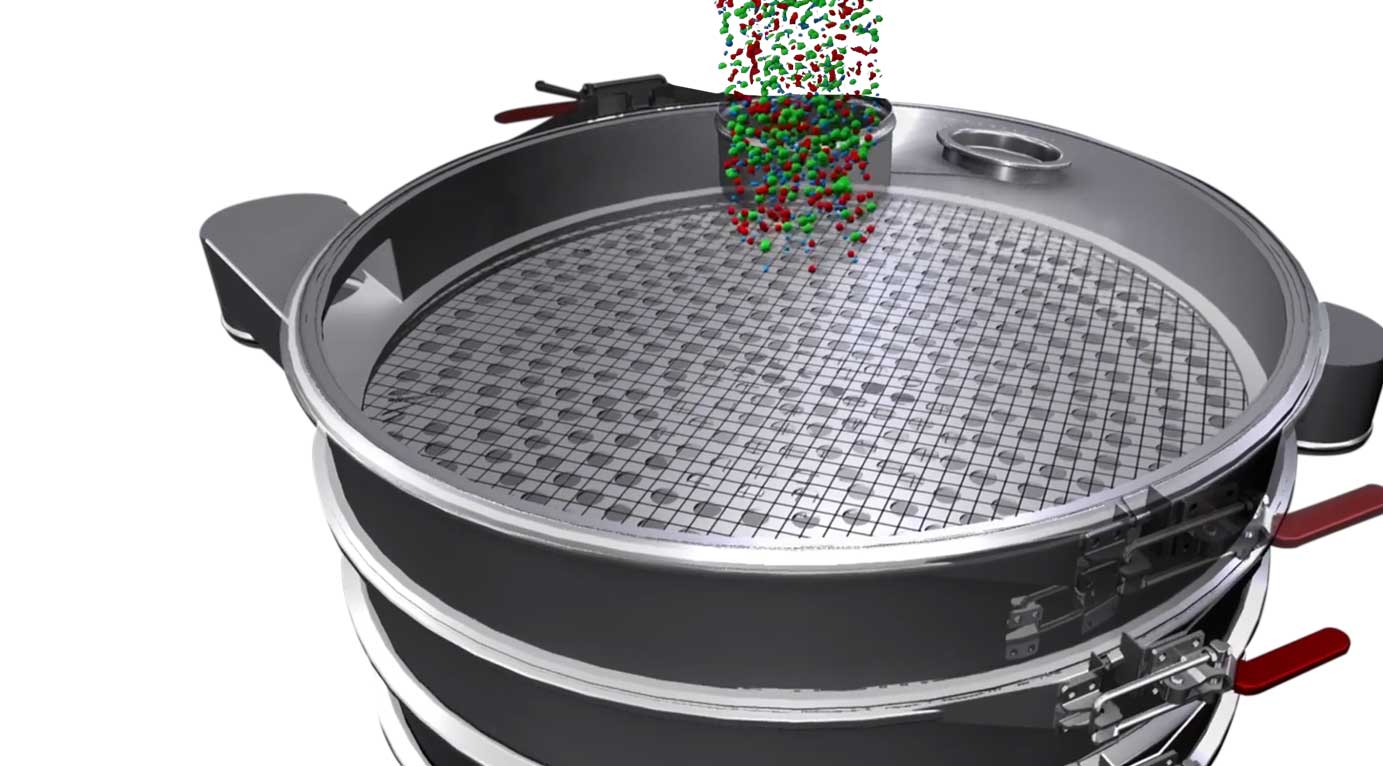 FOOD
SIFTER
WITH
CIP

Solution
Design engineers at Galaxy Sivtek designed a pharma sifter with CIP – Clean In Place System to solve the major challenge of human interaction for cleaning & maintenance & to achieve a long & continuous sieving process without breakdowns.
Clean In Place system consists of pipes with spray nozzles arrangement on the lead of pharma vibrating sifter. The pipes with spray nozzles are later attached with any cleaning fluid agent like water and sprayed inside the machine & to clean the mesh & inner surface of the vibrating sieve thoroughly.
To meet the FDA & auditing standards the cGMP model was made with Stainless 316L & 304.
Clean in-place system eliminates the need for manual cleaning by frequently opening the sieving machine. Clean in place system eliminates the need for the operator for opening the sieve for cleaning, thus lowering the chances of human contamination to minimal. It also reduces bach time by allowing minimal to zero breakdowns during the sieving process & it notably decreases maintenance cost & time.

Results
The customized design of FOOD sifters from design engineers helped the company to overcome issues with ease. The solution derived them to a hygienic sieving process with minimal human interaction, reduced batch time & lower maintenance cost.