How a Coconut Flour Industry improved its Product Quality!
Overview
Coconut flour is a soft flour made from the pulp left over after producing coconut milk. It's a popular gluten-free, protein-rich substitute for traditional wheat flour. The major market is in Srilanka, Indonesia, the Philippines, and the Southern part of India.
As it is the popular alternative to traditional wheat flour it is low in carbohydrates but high in protein and fiber. This flour is used in baking, making cakes, cookies, bread, and muffins.
Requirement & Challenges
Despite being a good market one of the International leaders in the Coconut industry from Srilanka was facing the problem of low product quality and contamination in the coconut flour. They were using a traditional separator from a local manufacturer.
Because of improper sieving, they were not getting proper output capacity as well as uneven flour size. When they saw us in one of the popular exhibitions, they approached us and explained the situation.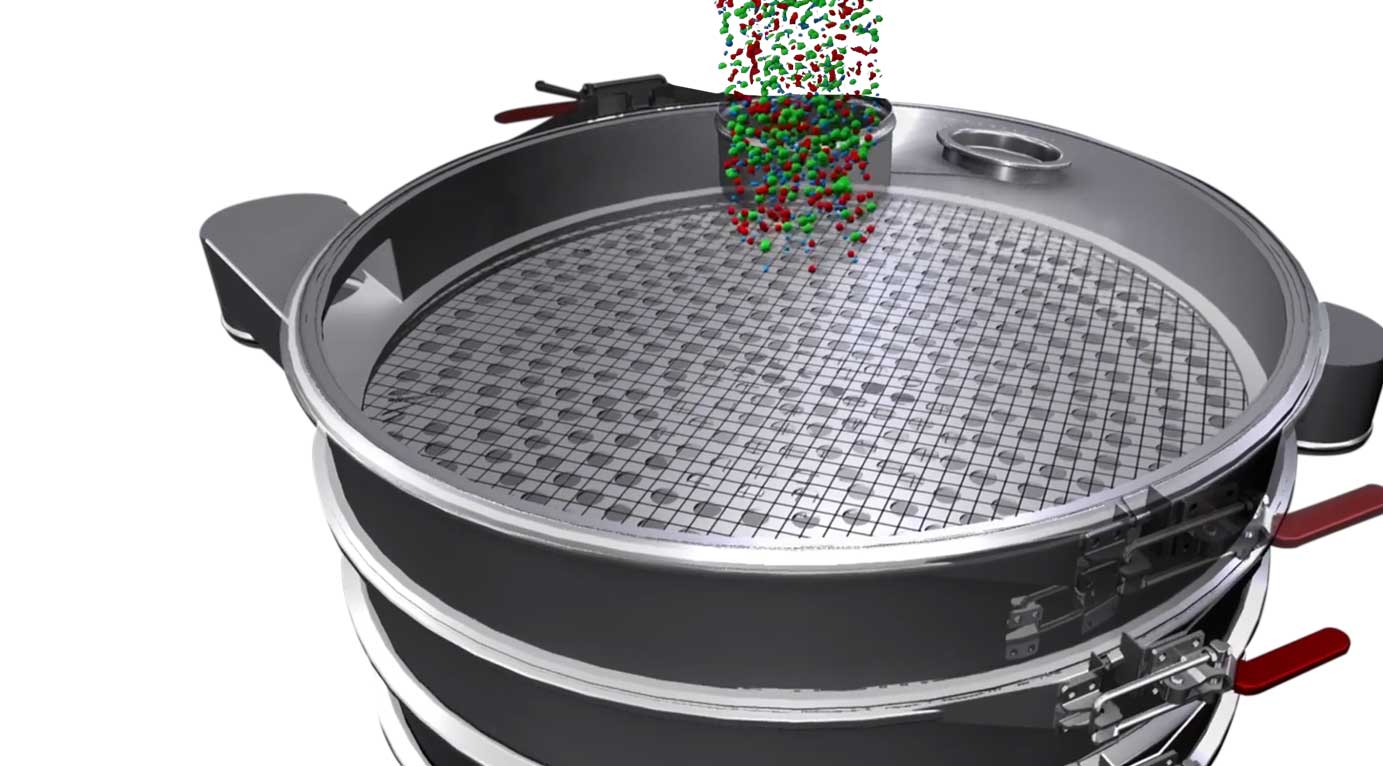 SCREENING COCONUT
FLOUR

Solution
Galaxy Sivtek is the leader in sieving and filtering solution since 1990. Galaxy Sivtek has supplied many solutions for flour in the international market. It was a good opportunity for Galaxy Sivtek to visit the client site and inspect the real situation.
When we reach the sieving spot, Vibro separator was not at all in the good condition. Very low vibration and mesh chocking was the major issue. They had to clean the mesh manually to run the process. The whole processing line was disturbed because of the sieving process.
Sieving experts suggested that the multiple numbers of SIVTEK Vibro Separator in a row can serve the purpose with ball tapping arrangement. This will reduce the cost of manually removing the chocked material.
Galaxy Sivtek Vibro sieves are designed with tough design and viro intelligence technology. This will result in not only giving good quality but also increase the throughput capacity.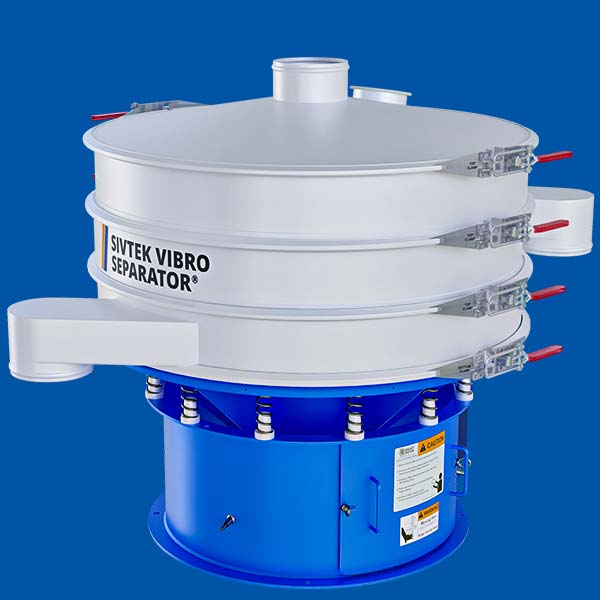 Results
Initially, 6 72' Vibro sifter was placed and procured at the location. As the machine was installed and runs for the first time. The scene was satisfying for the manufacturer.
Vibro sifter was working smoothly and sieves the material as desired. Now they do not require the human effort to manually clean the screen and the processing line is not suffered. The production has increased, and quality is much better said the plant manager.