Salt Separation Success Story
Overview
Salt is nothing but a mineral called sodium chloride (NaCl) and it is obtained when the seawater evaporates naturally. Salt also comes from three major sources. Salt mines, the land once was a seabed and from oceans and salt water lakes. Modern industries use to extract salt from water by evaporation technique.
One of the industry leader in salt manufacturing factory was requiring some of the vibrating sieves to support segregation of the salt into different grades. The story tells how the SIVTEK sieving solutions assisted the salt manufacturer in their hunt for choosing the right sieving partner.
Requirement & Challenges
Salt crystals from large salt lakes arrive at the factory and dump the cargo onto the conveyor system. The initial stage is the rinsing process which removes contaminations like algae and dust. Air dryers then remove the salt dust and moisture from the raw salt.
The manufacturer wanted to have a perfect grading solution for minimum segregations. The sieving system should have progressively smaller openings in the screening mesh.
They require salt in three grades coarse, medium, and fine. There are lots of applications where these salts are used. For example in water softening equipment, pulp & paper industry, textile, waste, and water treatment plant, dyes and intermediates, pharmaceuticals, de-icing, animal feed, and of course table salt or kitchen salt.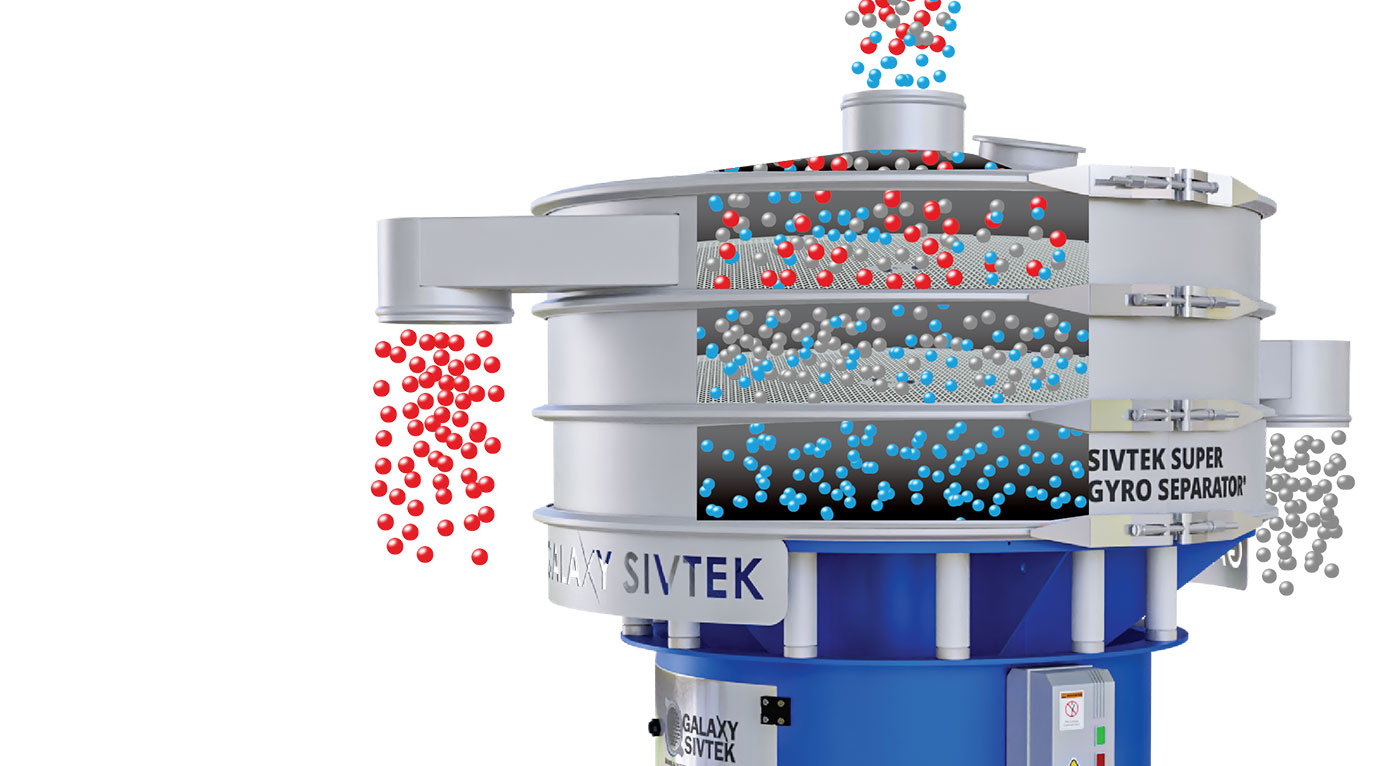 SALT
SCREENING
SOLUTION

Solution
Salt manufacturing approached Galaxy Sivtek Pvt. Ltd. To help out with the correct sieving equipment. Galaxy Sivtek sales person studied the plant and explained that as the oversize percentage in salt gradation is higher you will require a higher vibrating equipment so you can meet the throughput capacity requirement.
The sales manager also mentioned that, from our range of sieving and filtering solutions we assure that SIVTEK Super Gyro Separator with dual deck will serve the purpose as required. The Gyratory separator comes with high power vibrating motor and sifter body made of high grade 316L stainless steel. The Vibro sifter will resist the corrosion which is obvious in the salt plant.
Revealing the technical data with the manufacturer we also mentioned that why we stand different then the local suppliers. Salt industries like you requires at least 30 tons of throughput capacity in a day. SIVTEK equipment fulfils the capacity requirement with minimum numbers of machines in a row. We suggest you to install 5 SIVTEK Super Gyro Separator to meet the feeding capacity requirement.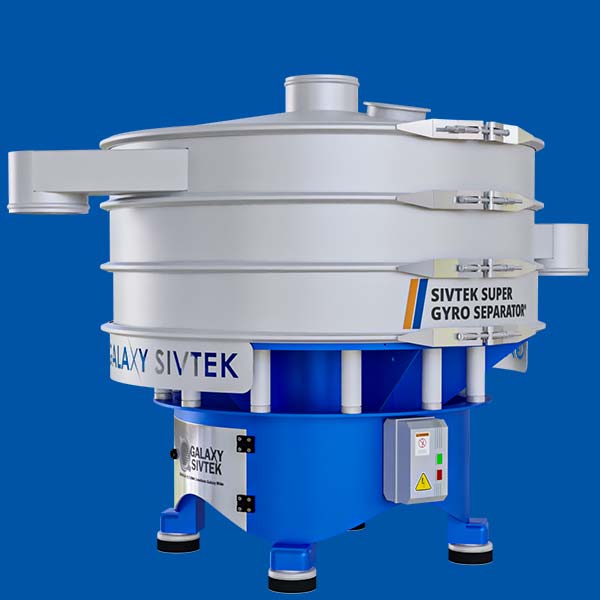 Results
SIVTEK Super Gyro Separator was installed at the salt factory as suggested by the SIVTEK team of experts. A few days later MD of the company concludes that "salt is the kind of mineral which needs more screening area to sieve properly. Your SIVTEK Super Gyro Separator has served the purpose with its high centrifugal force."
They also mentioned that due to less number of machines, our power consumption is low and it is acquiring lesser space in our plant.
Galaxy Sivtek is equipped with years of experience in serving more than 12+ industries. We have built trust with more than 1000+ big brands worldwide with our 24X7 support. Get in touch with our SIVTEK expert any time and we would love to assist you with your sieving and filtering challenges.