Screening & Grading Cassia Seeds
Overview
Our sieving & sorting machine helped India-based herbal products manufacturer to sieve & sort cassia tora seeds that are used for making herbal powder & medicines.
Cassia seeds – the wild crop plant, also commonly known as cassia tora seeds belong to Caesalpinaceae plant family and genus Cassia. It belongs to the soil of India & some part of China
Cassia seeds have many other names such as Cassia Semen, Jue Ming Zi in Chinese, Charota in India, Latin Semen Cassia & more.
The wild crop majorly grows in tropical regions of India as well as in some parts of China. Cassia seeds have many benefits and wide range of usages, medical usage being one of the major usages, and it could be proved true by the value it holds in herbal medicine manufacturing space. It is also among highly valued herbs in China.
The parts like roots, seeds and leaves of this plant can be used in curing various health problems and diseases.
Briefing about its medical usages, it is used for curing eyesight & visibility issues, leprous, swollen stomach, constipation, cough, indigestion, & heart related problems.
Our client was also into mass production of herbal medicines & is among Asia's top herbal medicine manufacturer.
Requirement & Challenges
Client approached us as we are among the most active globally leading brands that provide unique sieving & sorting solutions for various products and applications.
While explaining the requirements & their existing challenges with current conventional sifter, production manager stated "We are currently using traditional rectangular sieve & are facing though time. Manpower, accurate grading & sieving, service & maintenance cost, dusting is among the major issues we are facing with traditional sieve plates."
Listening & understanding the problem of client, our product expert suggested running a trial in Galaxy's Research lab.
As their niche requirement was to sieve & grade Cassia seeds, we used our robust & optimal gyratory round sifter –Double decked Sivtek Vibro Separator® for trial.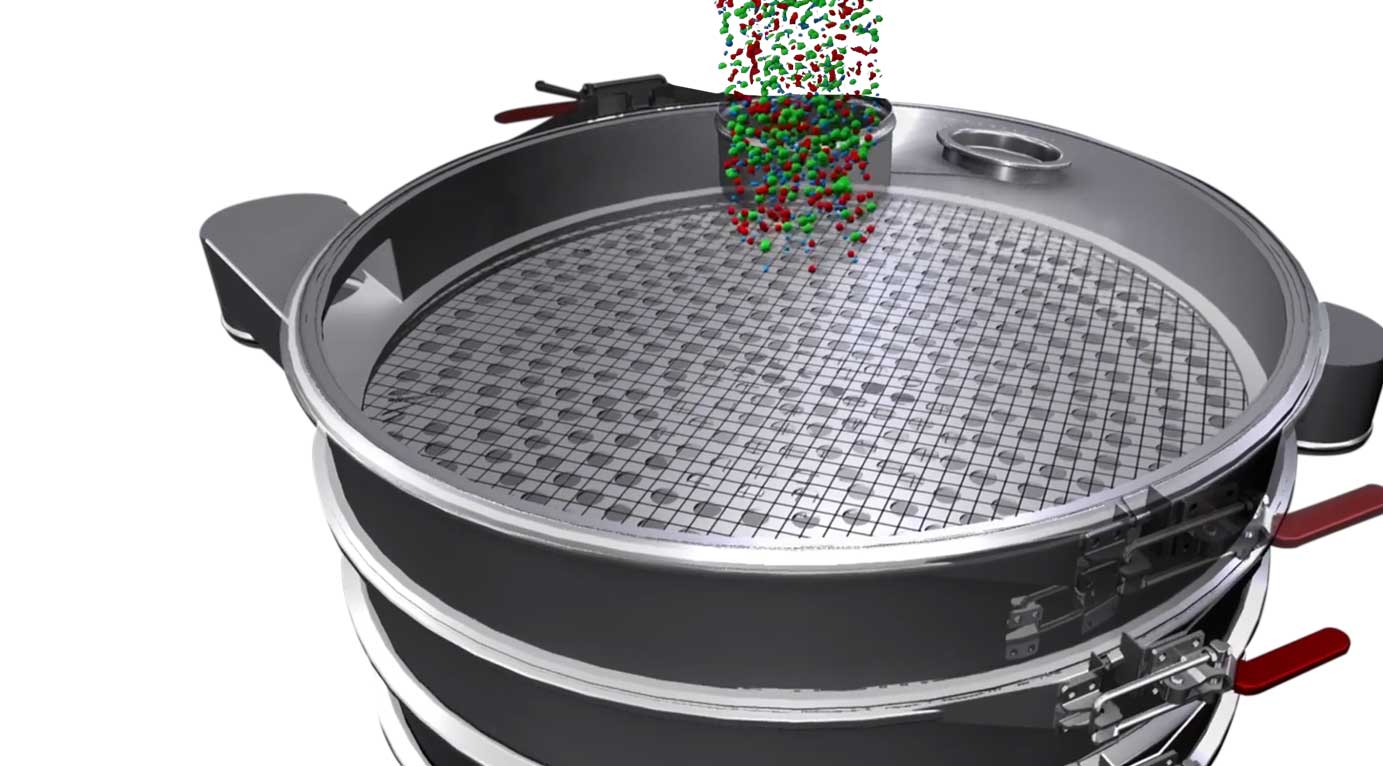 SIFTER
FOR
FLATTENED
RICE

Solution
After the successful trial, results were documented along with evidentiary video & were sent over to the production manager of herbal company.
Production manager did a detailed study of result reports & agreed to install dual deck Sivtek Vibro Sepatator®.
With help of our round gyratory separator all their challenges were solved. While using our round Vibro separator less manpower to almost minimal manpower was required, accuracy in sieving & gradation was achieved due to proper moment (due to vibration), and minimal service was required.
Our round sifter being totally enclosed, problem of dusting was also eliminated.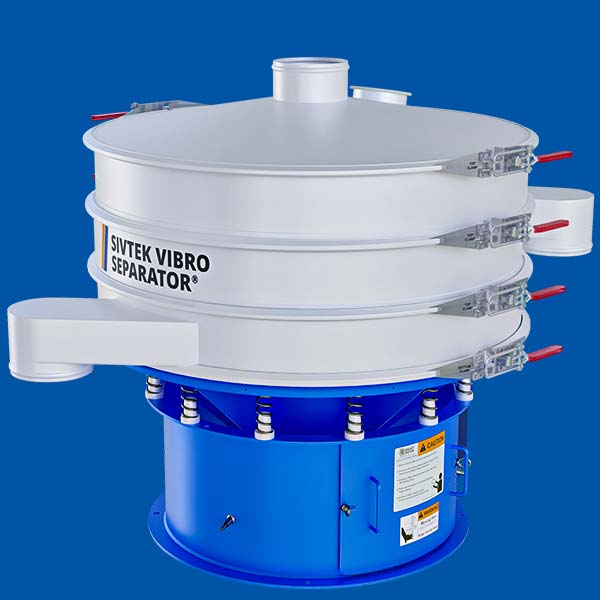 Results
The result achieved with help of our gyratory separator was as per the expectations of client and the proof for the same was repeating order of 2 more round gyratory separators from the client within next 3 months.
If you are also looking forward for any sieving, screening, de-dusting, sorting, and grading or filtration solution for your products, raw materials or any applications, please do get in touch with our experts now.