Sieving Calcium Carbonate Powder
Overview
Calcium carbonate is one of the most used by product for manufacturing many products across various industries. It has quite a diversified role ranging from pharmaceutical to FMCG industry. To name a few products that have Calcium carbonate has active material are toothpaste & tooth powder, rubber products like footwear sole, conveyer belt, etc, plastic products like PVC pipes, cosmetic products like talcum powder, pharmaceutical products like tablets & antacids that helps to meet nutritional & calcium deficit in humans.
The long list doesn't end here; it is also used in paper & paint industry. In paper industry it is used as coating agent that helps in improving brightness, smoothness & opacity of paper & tissues. Even the paint industry is prime exporter of calcium carbonate as it is used extender that helps in controlling fabric strength & cohesiveness.
Talking about the client, they are Asia's biggest manufacturers of Calcium carbonate as they supply calcium carbonate to nearly every industry. Their clientele list ranges from pharmaceutical to food industry, from cosmetic to rubber industry & from paper to paint industry.
Requirement & Challenges
The production engineer at the company elaborated the issues & said "With our current round vibro sifter we are facing problem of low quality calcium carbonate powder as foreign particles are not removed efficiently, also the through put is only near 1 ton per hour & we want nearby 2 tons per hour." He also added "The problem of mesh choking & blinding invites extra cost for maintenance & frequent changing of mesh."
Sivtek Expert & Senior manager of R&D, Mr Mayank Patel after in detail conversation with manufacturing company's production engineer made a report stating the three major issues with their current competitor made vibro separator.
Low quality product due to inefficient screening
Low throughput due to mesh screen blinding
High cost & maintenance due to mesh screen blinding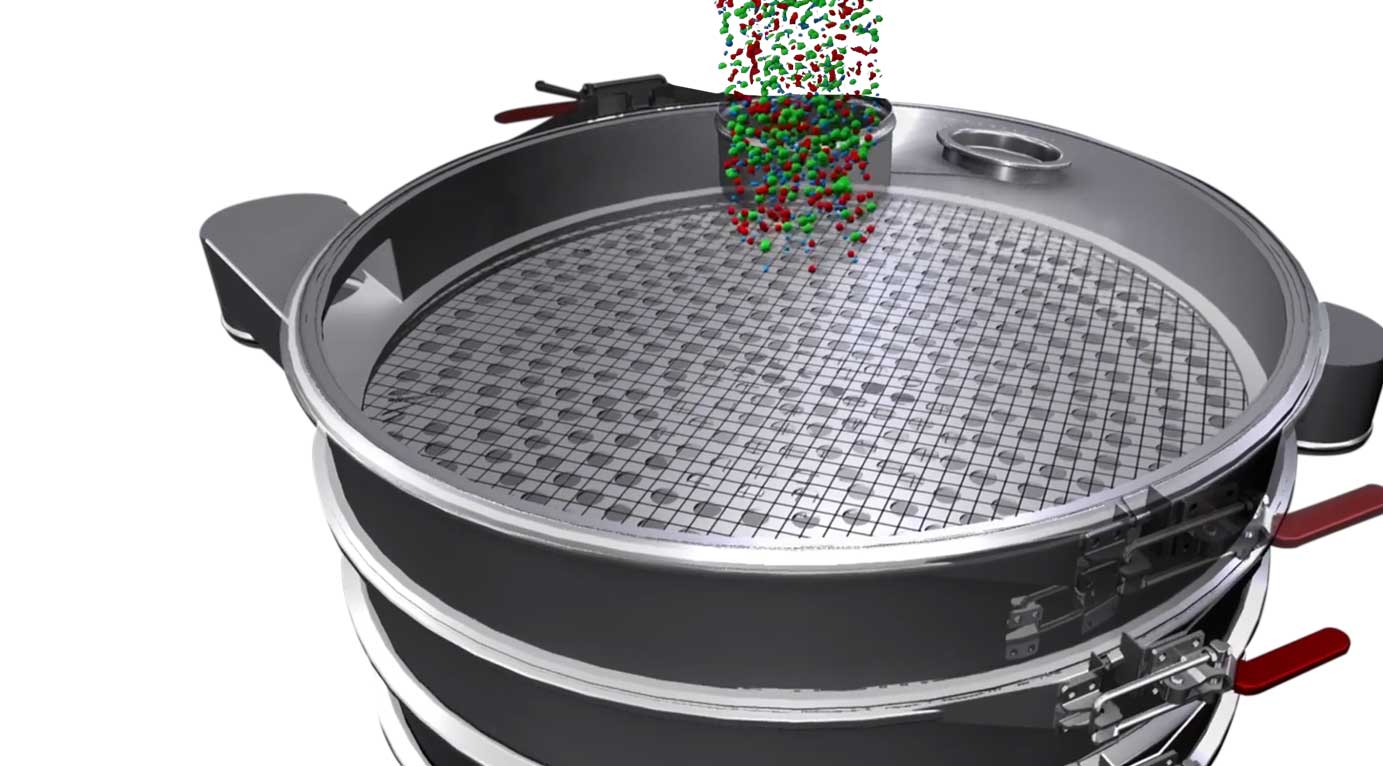 SCREENING
CALCIUM
CARBONATE

Solution
After understanding the problems & major issues a trial with sample quantity of calcium carbonate powder was run at galaxy's R&D center. On running a trial it was found Sivtek Vibro Separator® 60" (GS 60) with 40# & mesh de-blinding kit arrangement could be the best serving solution.
The ball tray arrangement known as mesh de-binding kit constantly keeps tapping the screen mesh from beneath which in return helps mesh from chocking & blinding.
The technical report was made stating the results of trial & explaining the reasons for installing GS-60 with ball tray arrangement.
The production engineer at the manufacturing unit agreed to the proposed solution & GS-60 with mesh de-blinding kit was installed at the production plant.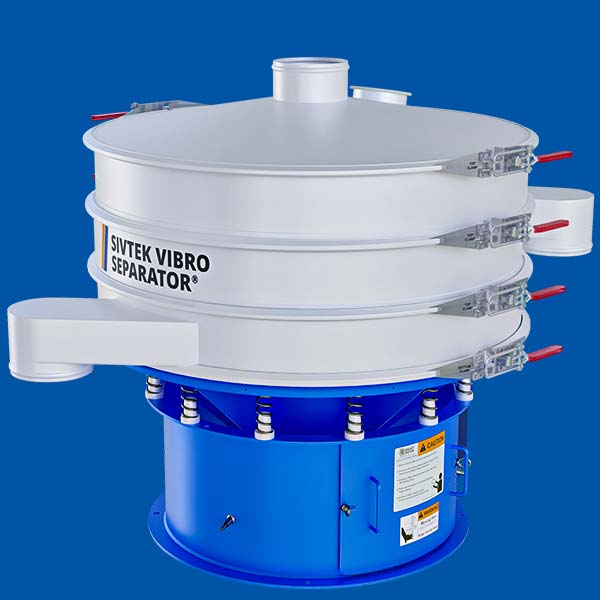 Results
The results for as expected as the production engineer said during feedback session "Our 2 ton output per hour requirement has been solved along with no mesh chocking. We are totally satisfied with the results". He further added "we thanks Galaxy Sivtek for providing us the exact solution that has now helped us in cutting down the extra cost of frequent re-meshing & maintenance."
In a nutshell their following three major issues were addressed successfully,
Low quality of end product was solved due to efficient screening with Sivtek Vibro Separator®. All the foreign particles were eliminated resulting good quality of calcium carbonate powder.
The low throughput issue was also solved as ball tapping arrangement prevented mesh from chocking & in return allowing high throughput.
The last concern of frequent mesh screen changing & extra cost on maintenance was also solved with mesh de-blinding kit.
If you are also looking for any screening, sieving or filtration solution for any of your liquid or solid products do get in touch with our expert now!