Sieving Coriander Powder
Overview
Coriander powder is one of the essential spices that is made from coriander seeds. Coriander seeds also known as dhaniya seeds in major Asian regions are one of the oldest herbs on the planet.
Coriander powder has multiple usage & benefits. From ancient cuisines to modern-day dishes, coriander powder has been always adding taste, flavour & nutritional value to food! Not only it adds flavour to dishes, but it also has many exceptional health benefits.
Talking about the client, they are among the top 5 global manufacturers of spices, herbs & flavours having multiple plants across the world.
Requirement & Challenges
The client was making coriander powder with the standard process in accordance with EU, US, Australian, Indian & Japanese food safety norms. The client had the requirement of sieving coriander powder after initial grinding as to remove oversize particles (not properly ground particles) & send them back for grinding.
The challenges while sieving coriander powder was common yet considerable! The first & and foremost issue was of screening efficiency, following other issues like lumps & agglomerate blinding & blocking the screen and higher percentage of oversize remaining of the screen for a long time increasing the load on mesh affecting mesh life.
The rigid physical characteristics of coriander powder are the prime reason that makes it difficult to sieve material. It contains a high level of moisture & oil presence is quite more, these make it adhesive to screen while sieving.
Due to oil & moisture presence, the material forms lumps become sticky and not free-flowing, these all tend towards screen blinding & blocking. Screen blockage is the primary reason for low screening efficiency.
Earlier, the client was using competitor made round sifter & faced
– Low screening efficiency.
– Screen blinding.
– Low throughput.
– High maintenance.
– Frequent cleaning.
Requirement
– Sieving machine with higher screening efficiency.
– System/arrangement that could help de-agglomerate the powder & ease sieving process.
– No or minimal manual cleaning.
– High output sifter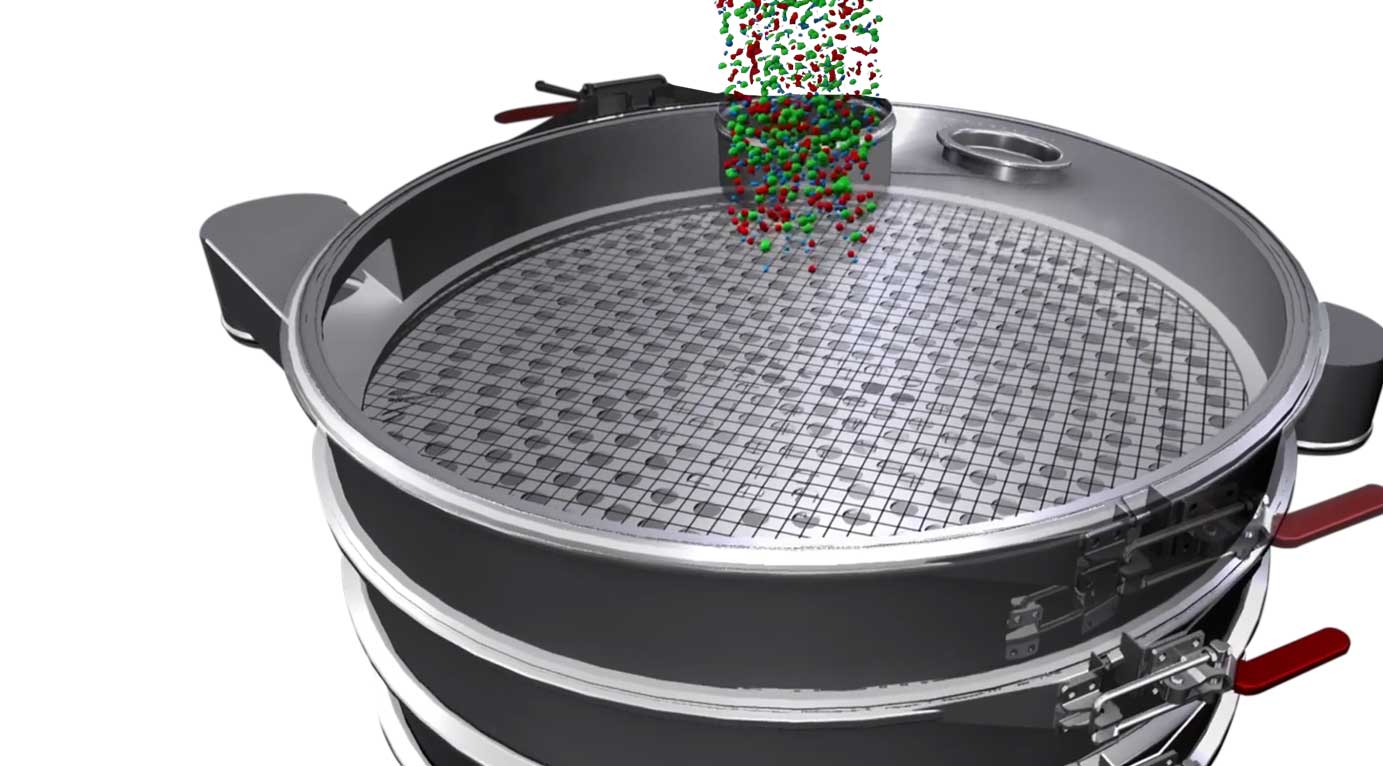 SCREENINGbr> CORIANDERbr> POWDER

Solution
The client approached us as we are their register vendor. We have already given multiple Vibro, rotary & linear sieves for their other products such as chilli powder, turmeric powder & sugar.
Sivtek expert suggested running an onsite trial with Sivtek Vibro Separator® (84") along with Mesh de-blinding Kit (Ball & tray tapping arrangement). 3 Days long trial was conducted & result were as expected.
The problem of less screening efficiency & output was solved. Due to mesh de-blinding kit lumps was de-agglomerate & adhesiveness on-screen was eliminated. Mesh De-blinding kit enabled free flow, making the screening process efficient.
The client agreed to the provided solution & ordered 3 no. of Sivtek Vibro Separator® with Mesh De-blinding Kit.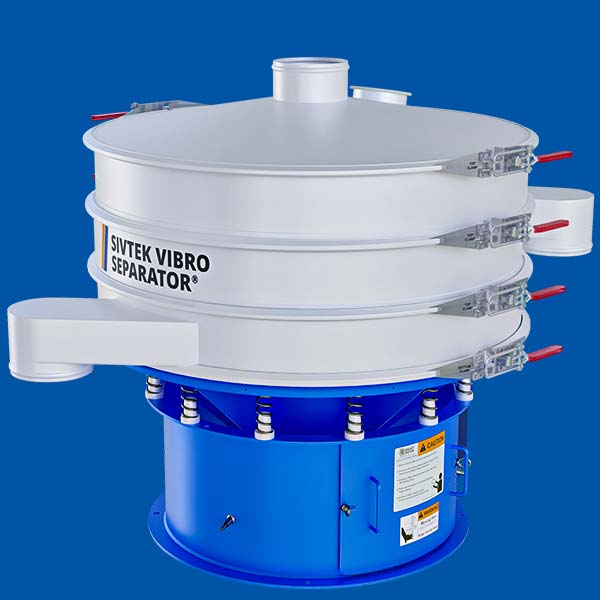 Results
After installing 3 no. of Sivtek Vibro Separator, the client sent a testimony stating, "Solution provided by Galaxy Sivtek has proven to be in beneficial to us. All the problems we were facing earlier have now been addressed & solved successfully".