Sieving Dehydrated Onion to Remove Impurities
Overview
Vegetable dehydration is the marvellous achievement in the human history. Due to this achievement, humans are less dependent on daily food supply even when the environmental conditions are worse.
Dehydrating vegetable is a process to dry the vegetables to preserve the minerals, vitamins, fibre and protein content present in it. This is followed by people since ages. Vegetables or fruits are heated in the sun or with the aid of fire. They use vegetable flakes or ground it into powder form.
Thousands of year later this process is still used in the modern world and this is the most widely used method for food preservation.
Many food industries are using dried vegetables to add flavour in their food ingredients. Among this, dried onion is the widely used in almost all the food industries.
Requirement & Challenges
One of the industry leaders in food sector and manufacturer of dried onion wanted to improve quality of dried onion powder. They manufacture and supply high quality flakes and powder to many different food giants across the planet.
The Best Quality Delights the Customer! Maintaining the quality was not easy for the manufacturer. They were getting repeated complains from domestic as well as international buyer about the impurities found in the product. The powdered onion was decreasing in its quality and the business was decreasing because many future orders were cancelled by the buyers.
Quality and analysis team gathered to find the cause of destruction they were facing. After few days' reports were presented to managing directors and managers. The report outcome was shocking! "How could we not see the problem before" one of the chairpersons asked the maintenance department.
In the onion processing industry, onions were transported in gunny bag or crates. Onions are peeled and washed many times to achieve sanitation. Onion starts to dehydrate on certain temperature ensuring its taste and aroma. After processing 100 kg of onion will yield about 14-16 kg of dried onion flakes. Grounded to get the powdered form of dried onion. The powder was containing foreign particles and other impurities which must be removed before further processing.
Vibo Sifters were installed to remove impurities and grade the powder in different sizes. Reports concludes that major quality problem was in the sieving and grading process. Now What! The quality head quoted. The managing director suggested to consult with Galaxy Sivtek which is a world class leader in providing best sieving solutions.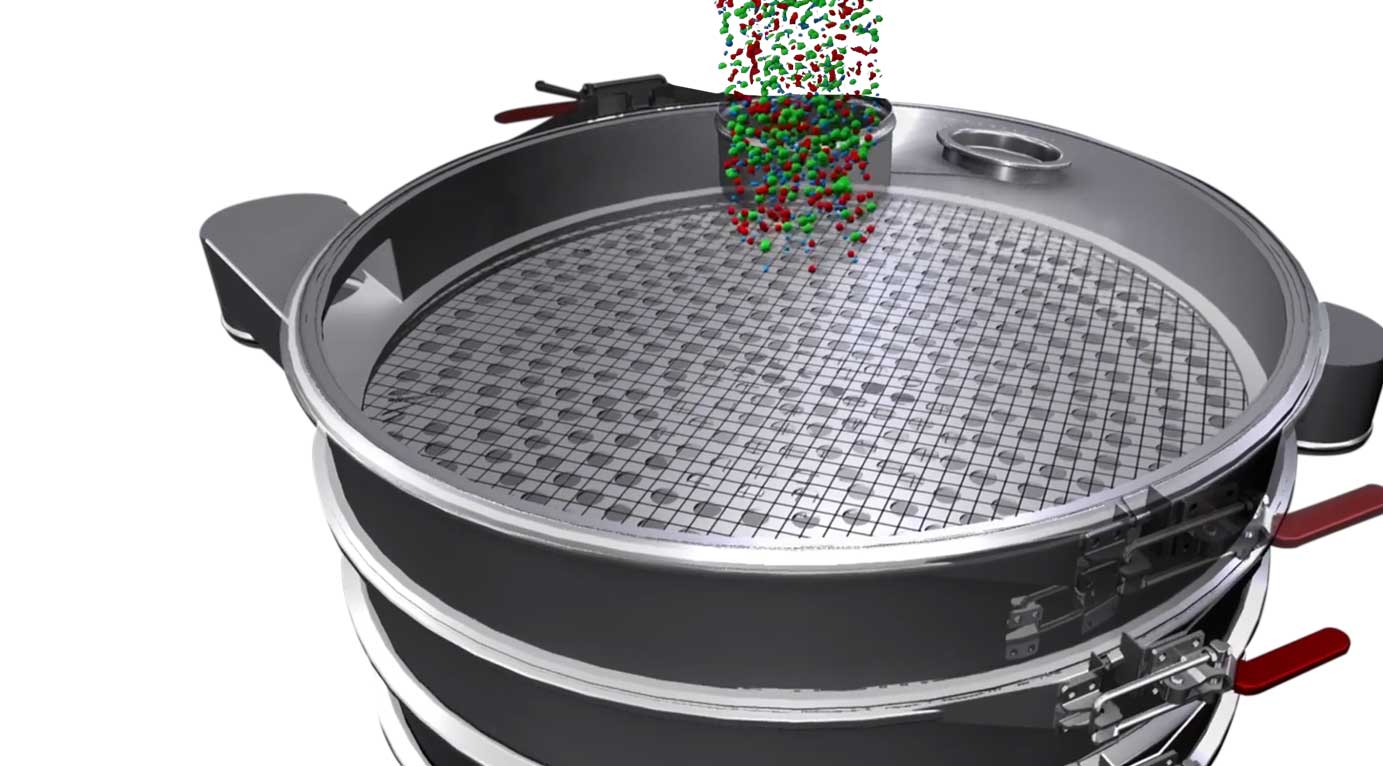 SIEVING
DEHYDRATED
ONION

Solution
They wanted to improve their production quantity which was compromised due to sieving process. Galaxy Sivtek inspected the food processing unit closely as well as the sieving process. Sieving is an art, detailing and an example of calculative engineering. 30# to 100# mesh was used for different grading sizes. Mesh should have uniform mesh openings and suggested mesh tension to achieve quality and throughput capacity.
Vibro Sifters installed at the plant were lacking the above qualities. Mesh opening were bigger than the required size. Hence results into low quality gradation and sever issue like product contamination.
Mr. Ahamed – Regional sales Manager at Galaxy Sivtek said "You were getting low throughput capacity and for that you have installed more sifters to fulfil the requirement." – Exactly! But how do you know about it" replied the plant head. Mr. Ahamed calmly said, an improper mesh tension can result into low throughput capacity. Same happened with you.
The solution we have for this situation is a multideck SIVTEK Vibro Separator which can give accurate sieving results and remove contamination without high maintenance and look over. This gives best performance in terms of vibration, throughput capacity and leak proof design. Loaded with advanced features and easy assembling -disassembling quality it becomes a robust machine in the modern food factories.
Food Quality norms are followed while developing the sifter and rubber parts. Food graded rubber parts are installed to ensure health of the end consumer.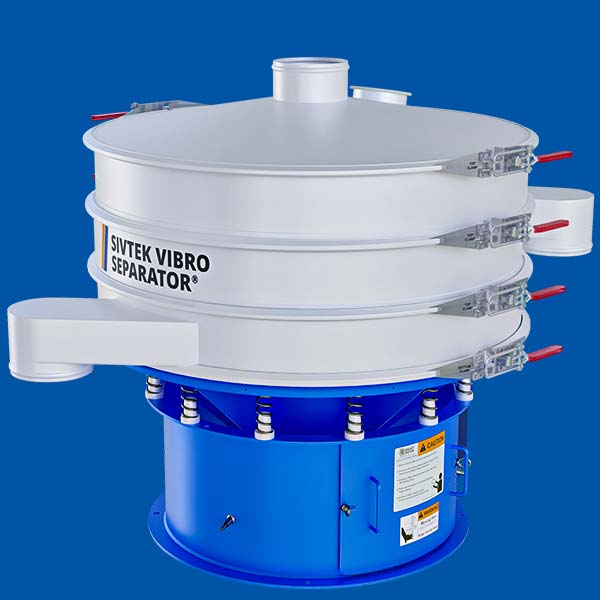 Results
Machines were installed at the factory by experienced technical person and put on one-month observation. MD of the company along with the technical team checked the reports and praise the efforts put by the Galaxy Sivtek. "The production was running faster due to replacement of old local sifter. Galaxy Sivtek machine is working like a charm, We have to use less manpower and less maintenance to deal with it." Concluded MD of the company.
Quality manger also mentioned that rejections are none after the installation of SIVTEK Vibro Separator. This is saving our lot of time and quality has improved drastically. "I think we will cover the cost of machines in no time" said the quality manger.
The plant will be renovating soon and replacing some of the old machineries. Galaxy Sivtek is on the first line of their vendor list to replace their old machineries. Galaxy Sivtek have received its biggest order of the quarter due to its years of experience in assisting the processing industries.
If you are into vegetables dehydration unit and facing the similar problems. Galaxy Sivtek is at your service to guide you on achieving better quality. Contact our sieving expert today!