Sieving & Grading solutions for Glass Frit
Overview
Glass frits are vitreous material obtained from melting proportionate mixture of various natural or synthetic products at very high temperature. Molten solution is dropped from a certain height in the water to form small glass pieces known as glass frit.
Glass frit is used in many applications like decorative glass, abrasive materials, solar panels, sanitary ware, automotive, screen printing, sandblasting etc.
Requirement & Challenges
One of the manufacturer of glass frit and glass powder were looking for sieving solutions in their plant. Before initializing the manufacturing process, the material must pass through the quality check. The raw material consists of uneven sizes of particles which can alter the desired properties of the solution. For the reason, they wanted a reliable sieving expert who can help them to achieve better quality and consistency in their product.
They approached Galaxy Sivtek and met with one of our sieving expert! Galaxy Sivtek is the leader in providing high-quality sifters, filters and advanced sieving & filtering solutions. We observed that Raw material for glass frit is brought to the factory and stored in the desired silos. These silos consist of different minerals, chemicals, natural & synthetic products.
The manufacturer also explained Galaxy Sivtek that material is later on mixed together in proper proportion to achieve desired properties and melted at high temperature in the furnace. Slowly molten solution is dropped into the water and forms solid crystals.
The glass frit is in different sizes and shapes. They wanted a proper grading solution which can classify the material in three different grades which are later used in different applications as mentioned earlier.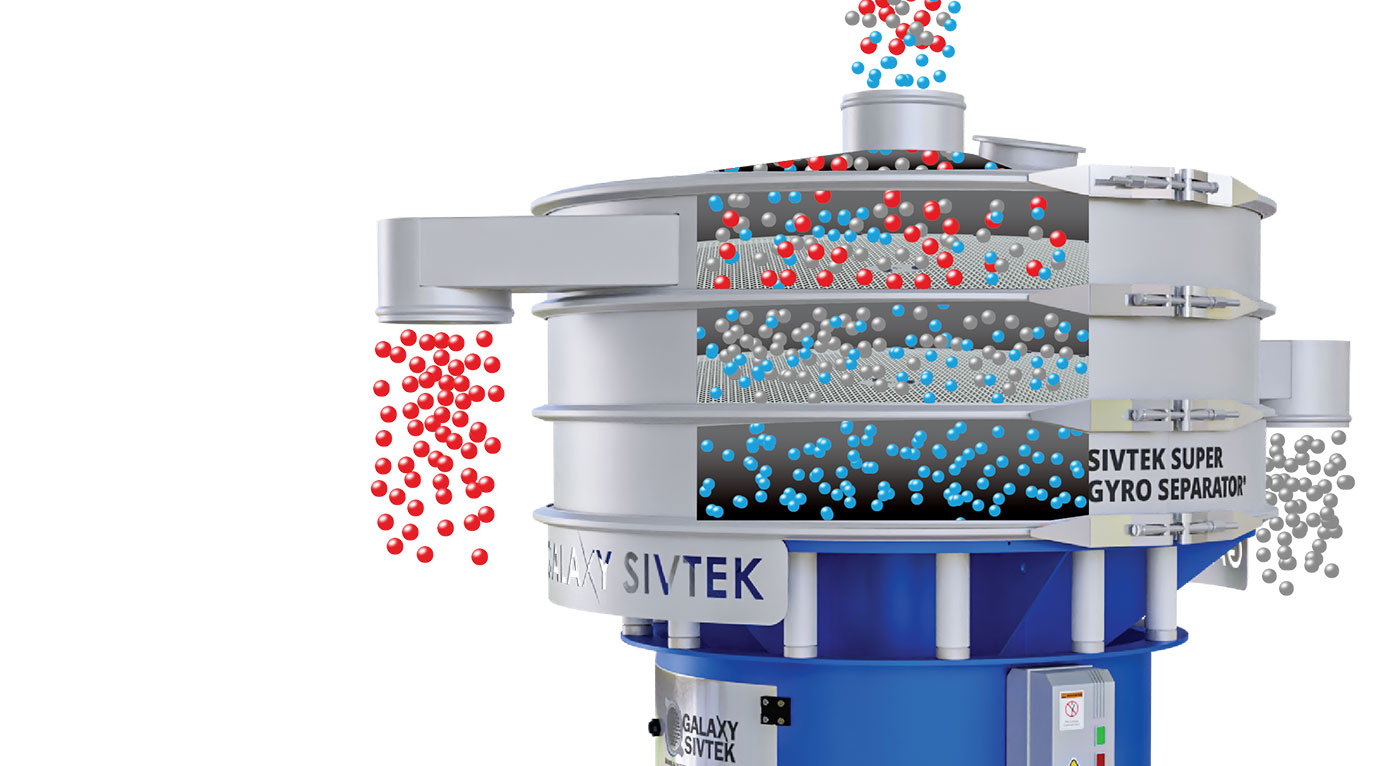 GRADING
GLASS
FRIT

Solution
Galaxy Sivtek has solved thousands of issues related to sieving and filtering in glass & ceramic industries. Our SIVTEK expert explained that this material should be handled properly. There are several factors which need to be kept in mind like throughput capacity, efficiency and reliability of the machine.
Galaxy Sivtek took some samples to our trial facility and generated a report to assist our salesperson to pick the best machine model. As we are having a range of sieving solutions! It is our duty to suggest you best possible equipment. Our salesperson suggested the manufacturer to use an Inline SIVTEK dual motor for check screening the raw material and as per the experience and trial reports, there are possibilities of chocking the mesh screen, therefore, we have suggested to use SIVTEK Super Gyro Separator multi deck with deblending kit which would be the best option for gradation of glass frit.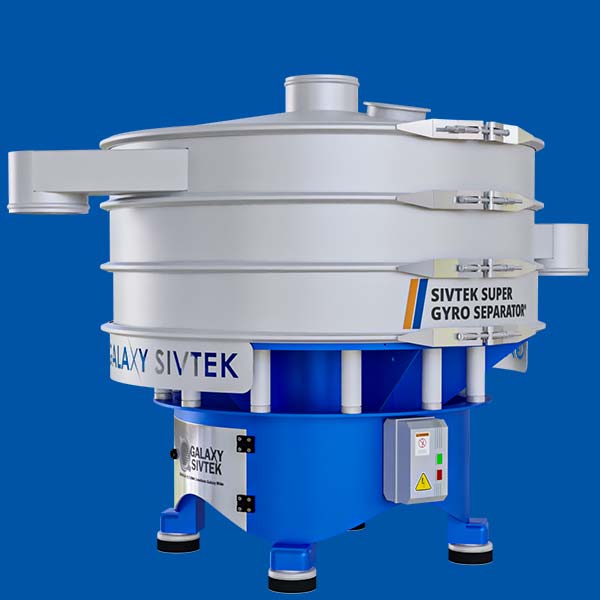 Results
"As suggested by Galaxy Sivtek we installed both the sieving equipment in our factory. We observed that we are getting a good quality of raw material without any oversize particles" – MD of the company.
They also mentioned that SIVTEK super gyro separator is giving higher throughput capacity than before. All three grades of glass frit are of accurate sizes as required.
Galaxy Sivtek is having years of experience in assisting more than 12+ industries including Food, Pharmaceutical, Minerals and many more. Glass and ceramics are having numerous applications which are sieved through SIVTEK vibrating equipment. To know more and dive into the technicality of sieving technology feel free to contact us.