Success Story: Activated Carbon
Overview
Activated carbon or activated charcoal is the black residue that is formed after burning coal or coconut shell and further processing. The chemical reactions forming can rearrange the carbon atoms from tiny pores. So that the activated charcoal can have a huge surface area. In fact, just one gram of charcoal can have from 500 to 1500 square meters of surface area.
Due to its adsorption quality molecules bind to the surface of activated charcoal pores which eliminates the impurities present in the material. Activated carbon is used in many applications like in food & pharma products, water purification, automobiles, pollution control, wastewater, and many more.
One of our renowned customers and the producer of activated carbon were facing a few challenges while sieving the material. Let us understand what was the problem they were facing and what solution was given to them by our sieving experts.
Requirement & Challenges
The customer is the leader in providing high-grade activated carbon to various processing industries. Their production requirement was to generate 1.5 tons/hr capacity of activated carbon. But unfortunately, they were getting 1ton/hr because of the screening process. The customer was using a rotary sieve 450mm diameter / 2000mm length with an output of 1 ton/hr. They faced a big problem during winters as the moisture content of raw material increased by 15%. Due to this mesh life span decreases to 15 days only. Hence they need to stop production and change the mesh.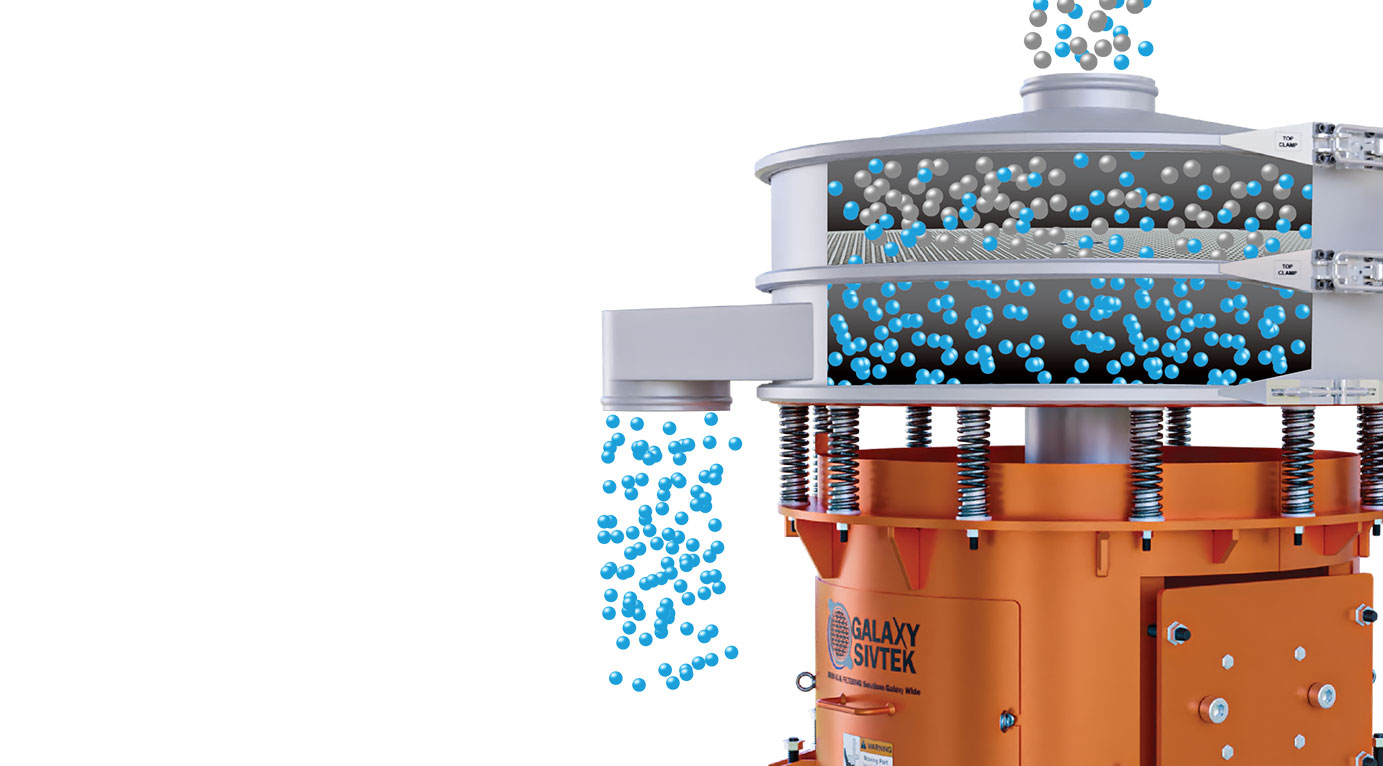 SCREENING
ACTIVATED
CARBON
Solution
The customer was in search of a solution that can help to overcome their problem. They came across Galaxy Sivtek and discussed their problem. After a complete study of the requirement, the Galaxy Sivtek team did some tests in their trial house and found that the Super Sivtek 60" can meet client requirements and help to come out of problems faced by them during winters. In-house trials were conducted to verify the same. Based on the performance seen, the customer was suggested to install Super Sivtek 60 with high vibration technology in their plant.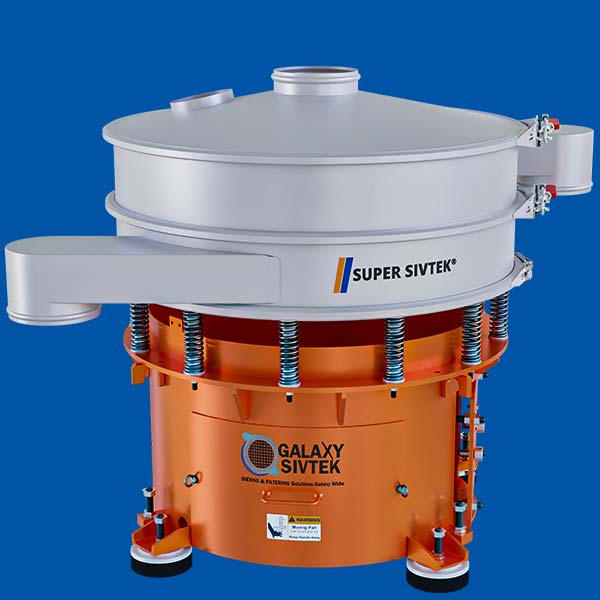 Results
After successful installation of the Galaxy Sivtek machine customer experienced an increase in output by 2 tons/ hr which was almost double than earlier one and efficiency of about 95%. Earlier they were using two machines which were replaced by a single Galaxy Sivtek machine. Manpower was decreased by Single persons instead of three. The customer was satisfied with the performance and got gradation as per their requirement.
Galaxy Sivtek is the leader in Sieving & Filtering solutions and is providing an on-site & in-house trial facility for your material with our wide range of solutions. Galaxy Sivtek is having a team of experts to do the trial process. Our experts will suggest to you the best solution for your sieving requirements.