Success Story: Aquatic Animal Feed
Overview
Animal feed is the food grown or manufactured for livestock, poultry and pet animals. A quality feed provides high nutritional diet to the animal resulting in best end products in the form of meat, milk or eggs.
One of our key customers is in the business of producing animal feed for aquatic animals. The low-grade feed can build up the harmful bacteria, so they believe in producing quality product for the aquafarming industry.
Animal feed is the mixture of grain, nutrients, vitamins, oils etc. They were using a conventional vibratory separator to screen-scalp the oversized particles from the feed. Soon they realised that something is not going smoothly with their screening process. They researched and found that Galaxy Sivtek is the one potential sieving expert to assist on the issue.
Requirement & Challenges
Galaxy Sivtek is the global leader in delivering high-quality separation and filtration equipment. Our team of sieving experts visited the client's manufacturing plant and investigated the whole process. They were using round separator to screen the feed and we found that oil present in the feed causes agglomerate within the feed particles and blinds the screen aperture.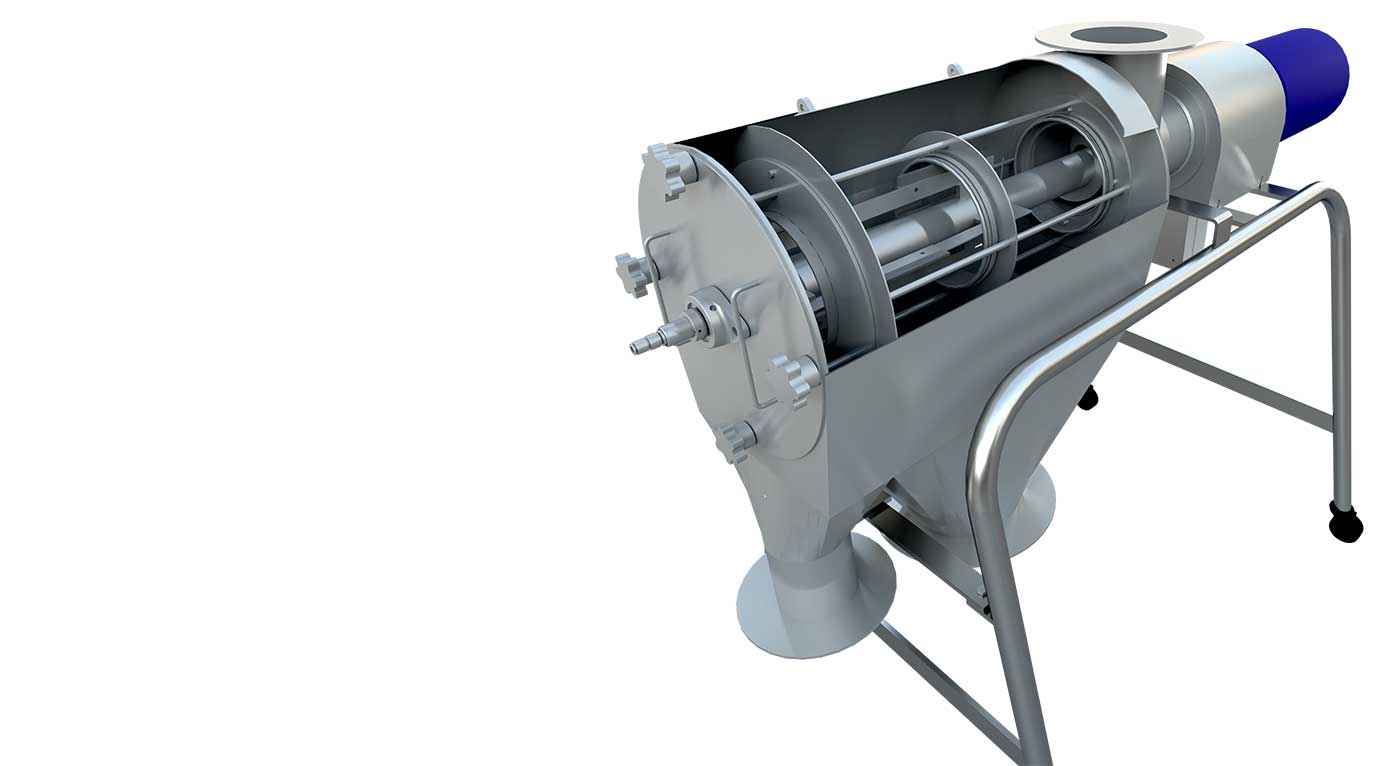 AQUATIC
ANIMAL
FEED
SCREENING

Solution
We took some samples at Galaxy Sivtek's trial facility. At first, the material was tried on SIVTEK Vibro Separator with mesh deblending kit. "The results are fantastic," said the customer when shared the trial report with him. As an expert in sieving technology, we encouraged them to try their product on our other equipment also.
Vibro separator gives horizontal and vertical vibration in gyratory motion to screen the material. We tried the same material in the same environmental condition with SIVTEK Roto Sifter also. This centrifugal sifter contains horizontal rotating paddle shaft which pushes the material towards the inner periphery of the stationary horizontally placed mesh basket.
When we tried the product on this equipment, it pushed the material through the mesh at higher speed and deagglomerate the feed particle. Therefore, no blinding issues can resist the flow of material. Due to the deagglomeration, the machine generates high throughput capacity as compared to Vibro separator in this case.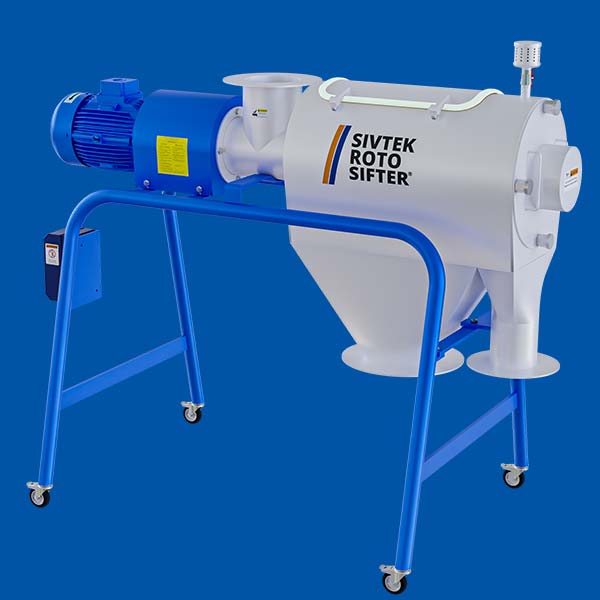 Results
As per the suggestion given by the sieving expert. They installed Roto Sifter before the packaging area and observed the improvements in their sieving process. "The machine has eased our sieving process giving efficient sieving results." – Said the plant head.
The SIVTEK Roto Sifter is proved to be the best equipment for this type of products. The machine not only serves the purpose but also improves the overall process time increasing productivity as well as profitability. Contact Galaxy Sivtek in order to receive an obstacle-free sieving experience.