Success Story – Metal Powder
Overview
Metals are broken down into powder form to make various kinds of industrial products. Metal powder can be aluminum powder, iron powder, nickel powder, and many more. Our client is a metal processor who makes auto parts and uses metal powders in the production line.
They wanted to screen the metal powder before introducing it in the processing area to remove lumps and other unwanted impurities. They wanted a robust sieving solution that can withstand the toughest environment. See how Galaxy Sivtek assists them to install a sieving system in their current processing line.
Requirement & Challenges
The company personnel approached the Galaxy Sivtek team with a challenge to introduce a sieving machine in their plant. When the SIVTEK expert arrived at the manufacturing plant, the biggest challenge that we faced was the low headroom area.
They were having a very low height from the upper storage station to the lower hopper. Although they were in the same centreline. A normal conventional Vibro sifter cannot fit into that area because of its height and its outlet arrangement. The outlet is arranged slightly away from the centreline in the conventional sifter. So, what could be the alternative of this Vibro sifter?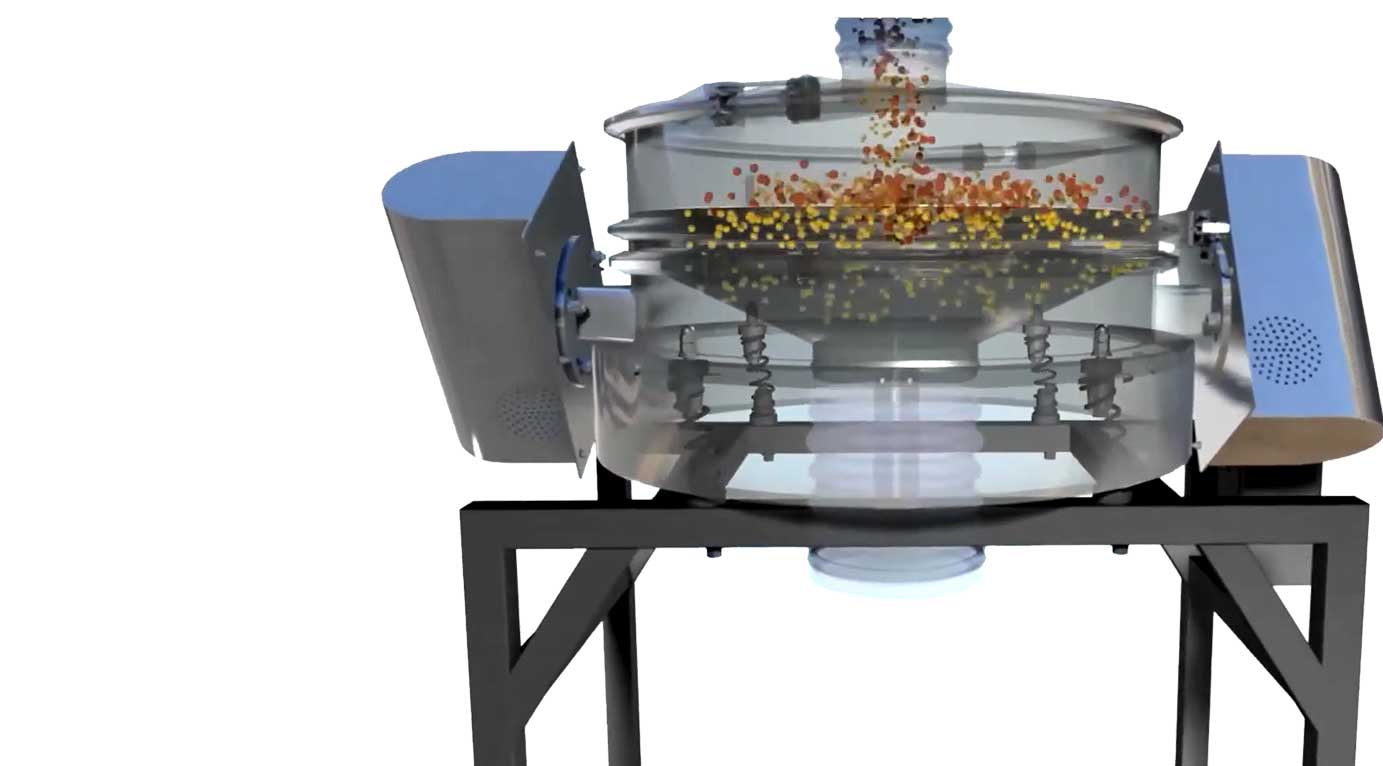 METAL POWDER
SIEVING
SOLUTION

Solution
Galaxy Sivtek is having a wide range of sieving and filtering solutions. Among that, we are having a low headroom separator which is known as Inline SIVTEK Separator. The Inline SIVTEK Separator is having inlet and outlet in the same direction. Therefore, this equipment can be the best option to install in the processing area.
Moreover, the sifter comprises two angularly mounted vibratory motor which generates equal and opposite vibration. Material fed on the screen will be pushed from the sides to the center of the screen ring giving maximum efficiency.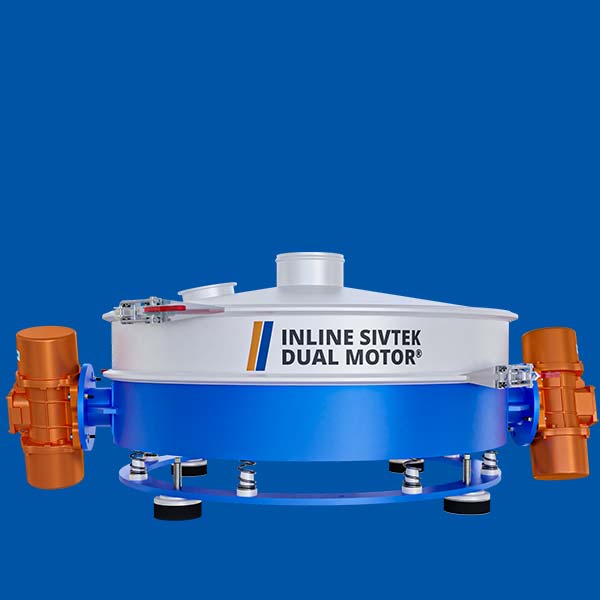 Results
A 62" Inline SIVTEK Separator with the dual-motor was procured in the processing line. The separator was able to screen tons of material per hour without any machine breakdown.
The plant head also mentioned that as the percentage of oversize contaminants is less, IS 62" is the best selection of machine suggested by Galaxy Sivtek. He also added that the production throughput has increased because previously we were able to screen a few kgs of material only. Frequent maintenance is eliminated, no choking occurs, and lumps and contaminants are removed effectively increasing the product quality.
Galaxy Sivtek Pvt. Ltd. Is bound to provide you with high-quality sieving and filtering solutions. For any assistance on sieving equipment or genuine spare parts always contact a SIVTEK expert.