SUCCESS STORY: MIXED FLOUR
Overview
Mixed flour or multigrain flour is a mixture of more than one-grain flour. The nutrition value of multigrain flour is more than that of single grain flour. Mostly these flour includes jawar, bajra, or ragi. But some brands use Amarnath, Quinoa, chia, teff, and many more.
With changing lifestyle and food habits People are becoming prone to many diseases. And studies have proved that mixed flour is highly nutritious for the human body, packed with proteins, minerals and soluble fibers, vitamins and it is great for digestion. Due to that demand for mixed processed flour is increasing. Due to cope up with the increasing demand and seeing the opportunity Asia pacific countries are competing to manufacture high-quality mixed flour and export it to other countries. Let us see a success story of one of our clients that how they were able to produce quality & hygienic material using Galaxy Sivtek's suggested solution.
Requirement & Challenges
One of Thailand's leading flour processors is a supplier of further processed poultry products for leading QSR (Quick Service Restaurant) customers, as well as for the foodservice industry. They have a Product Quality Policy to use a Vibro Sifter which falls under GMP & FDM Approved Norms. In order to carry out with the Good Reputation for the highest traceable food safety standards, which is symbolic of their passion for consistent food safety and quality, they were searching for Vibro Sifter to match & fulfill their Criteria.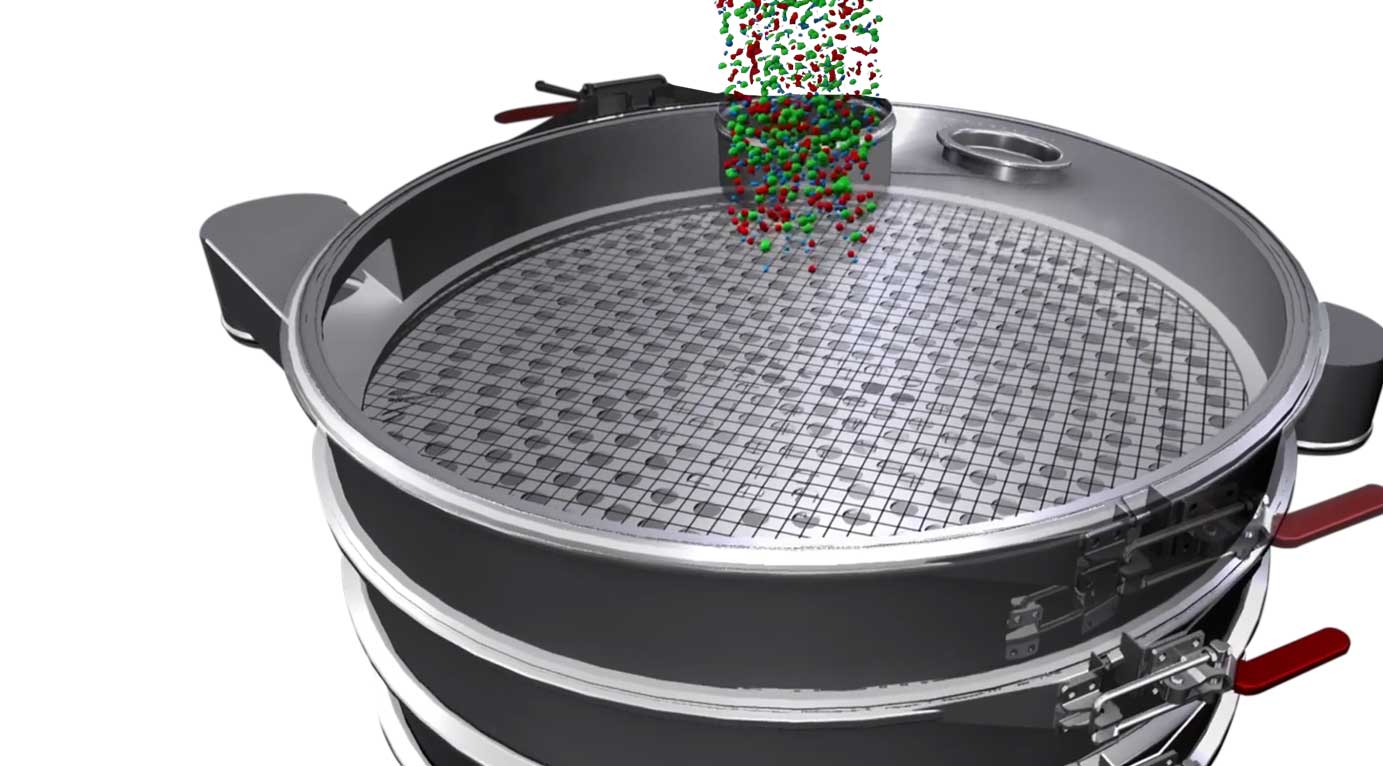 Mixed
flour
Sieving
Solution
The customer came to know about the Galaxy Sivtek, which could provide them the ultimate solution for their requirement. Our sales representative from Thailand contacted the company head and discussed the matter.
Majorly flour is made from different types of grains crushed and mixed together. The manufacturing process includes cleaning, soaking, drying, sometimes roasting, mixing, sifting, and packing. As different types of grain are milled particle sizes vary a lot. Therefore a robust and hygienic Sanitary SIVTEK Separator is needed to get accurate particles of the mixed flour before packaging.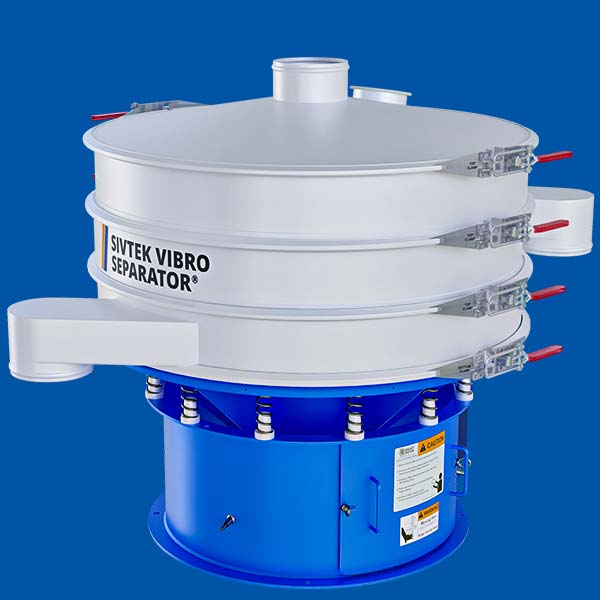 Results
They wanted to take an on-site trial and observe the results by themselves. Our sales team arranged for the trial and after few days reports show that the machine runs smoothly giving 200-300kg/hr giving 99% of efficiency.
The customer experienced that types of equipment are designed to have good performance as well as low maintenance cost. So they immediately placed an Order of Sanitary Sivtek Vibro Separator and after their Successful Usage of the equipment for a few months, they also came up with repeat order for the same machine.
With over 3 decades of experience in providing sieving & filtering solutions to numerous industries and famous brands, we are known as the best Vibro Sifter and Self Cleaning Filter Manufacturer among processing industry leaders. Galaxy Sivtek brings you the highly advanced Vibro sifters for flour and similar products to achieve higher product quality by removing oversize impurities and zero wastage of valuable materials.