Success Story of sieving Graphite Powder with Vibratory Separator
Overview
Galaxy Sivtek is the world leader in providing sieving and filtering solutions. It is serving more than 12+ industries to achieve high quality and contamination-free products. Mineral & metal is one of the core industry where we'd gave lot many solutions for sieving silica sand, quartz, calcium carbonate, titanium powder, zinc powder and many more metallic and non-metallic products.
One of the leader in mineral & metal industry and the biggest producers of electrodes are quite successful in their business. These electrodes are used in many applications like batteries, electroplating, welding, ECG in medical science etc.
Requirement & Challenges
Many of their batchs were rejected due to quality issues. As a reputed manufacturer, they had to take immediate action to sustain the brand name in the market. Further investigation revealed that graphite powder which is used in the electrodes are not properly sieved through the vibrating sieve. Material were getting rejected by the quality department and they had to again re-sieve graphite powder. The plant head explained that the powder was rejected several times by the quality department. This was slowing down our processing time and frustrating too. We finally planned to replace the old sifter!
The purchase manager approached Galaxy Sivtek to discuss about the new Vibro Sifter they were planning to buy. Domestic sales head Mr Kalpesh shah requested them to let him study the material before suggesting the appropriate machine. Graphite powder was the material which was to be graded in different sizes. Graphite occurs naturally in crystalline carbon form. It is one of the softest metals with good electrical conductivity. Graphite powder is used to make pencil lead, paint and coating, lubricants, batteries and electrodes. Here they were using graphite powder to make electrodes.
Galaxy Sivtek examined that they require multi-deck gyro sifter to classify raw material after hammering the graphite ore. Once the desired grade is achieved, they will pass the material for crushing and sieve again for the desired sized powder. Company management requested Mr Shah to take some sample material at SIVTEK trial facility to conduct several trials. In that way, they can find out the throughput capacity of the sifter.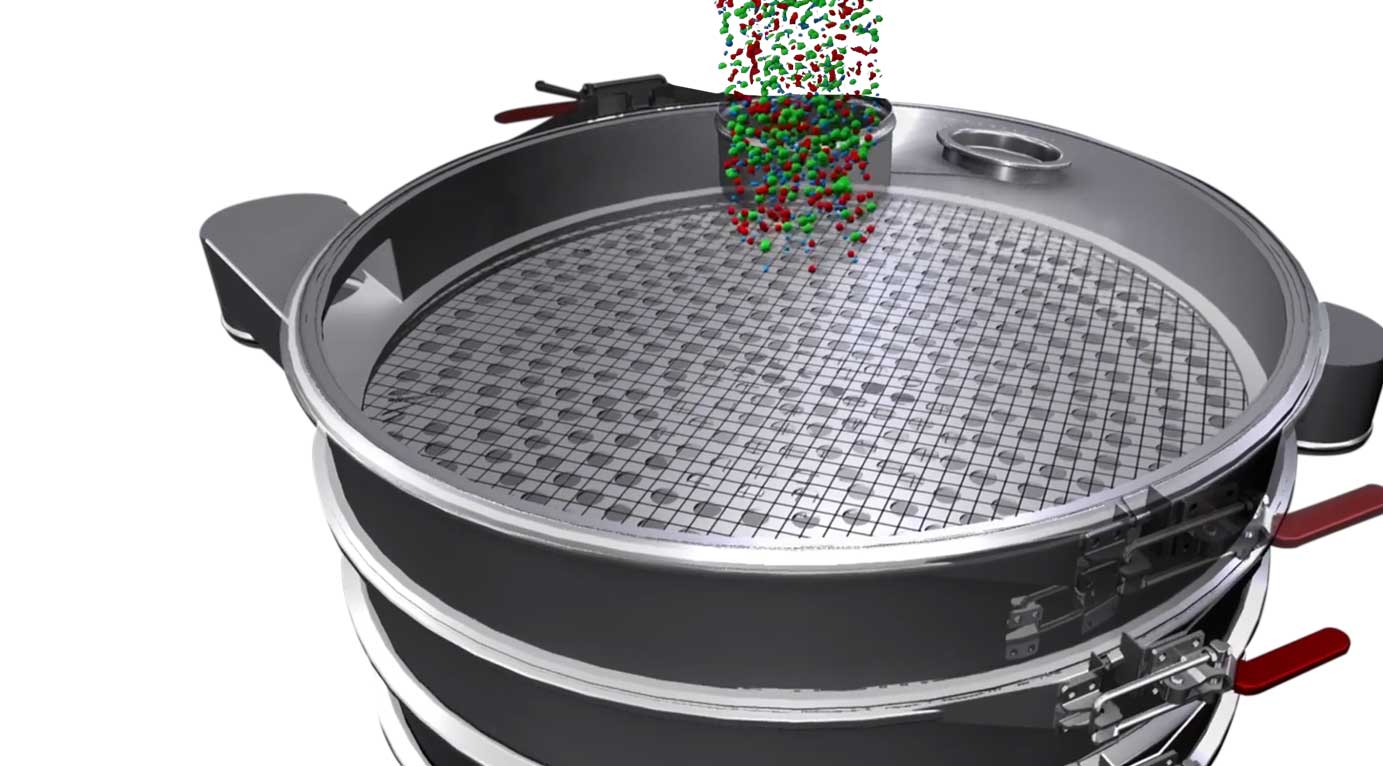 SIEVING
GRAPHITE
POWDER

Solution
After the successful trial, Galaxy Sivtek team suggest them to use two deck Vibro sifter that classifies the raw material at the initial stage of manufacturing and a single deck sifter with vibrasonic de-blinding system (Ultrasonic De-blinding System). As stated by Galaxy Sivtek multi-deck Vibro sifter will grade the material in 3 different grades to process further. We have also included a vibrasonic de-blinding system with Vibro separator at the post crushing stage to get desired sized graphite powder that makes electrodes.
The electrode manufacturing company conducted technical analysis on SIVTEK Vibro Separator. Our Circular Vibro separator passed all their quality norms and gave a clear signal to installing both the system in their processing line.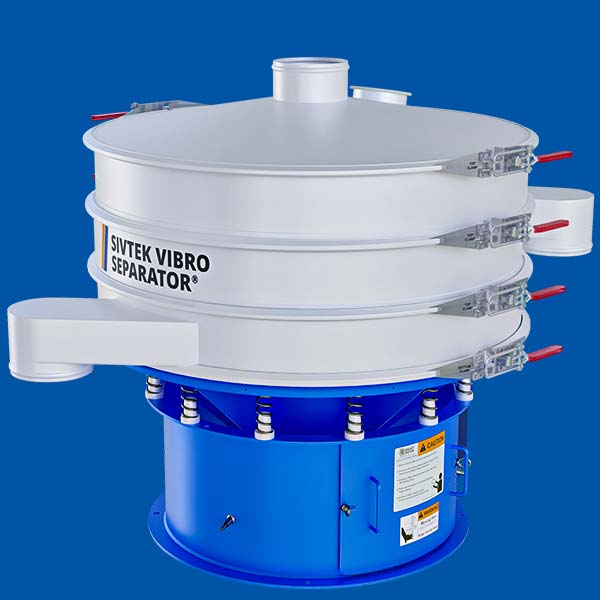 Results
A few days later when our salesperson reached there to take feedback on the system. Plant head & maintenance dep. head jointly said that the SIVTEK Vibro Separator is working up to the mark and eliminating all the challenges we were facing earlier. The quality of graded material has inproved and they also mentioned that cleaning and disassembling the machine is done in lesser time. Earlier they were getting low throughput because of the mesh chock-up. The problem was eliminated by introducing VDS system into the line. This has increased throughput capacity at a much faster rate than ever.
The Galaxy Sivtek provides the best solution for sieving and filtering requirements. It is the year of trust that the industry leaders have kept in us. Galaxy Sivtek is also assisting the process industry with a variety of sieving & filtering equipment. This equipment is designed to process dry or wet material, bulk powder, liquid, semi-liquid, granules, slurry and many more types of products.