Success Story – Pigment Powder
Overview
The pigment is the solid decorative substance used for printing, painting, and coating purposes. It is used in emulsion paint, printing textile fabric, and coloring different media. One of our clients is a manufacturer of pigment powder and a leader in the pigment industry.
They were facing the problem of low throughput capacity with their traditional Vibro separator. So they decided to take the help of Galaxy Sivtek in assisting with a sieving system. Let's see how they eliminated the problem at the earliest.
Requirement & Challenges
Every industry needs easy flowability of work in their plant. So that the production could be done at higher potential rates. Our client was facing the same issue when their sieving system was not giving much throughput capacity as desired by the plant. They wanted to sieve approx 1 ton of material per hour but they were getting hardly 500 to 600 kg/hr.
This could be a serious issue that need not be neglected. As it was directly affecting the production rate of the material. The harsh time they faced when their order was rejected due to delay in production and they could not deliver the material on time. So they decided to opt for Galaxy Sivtek to resolve the issue.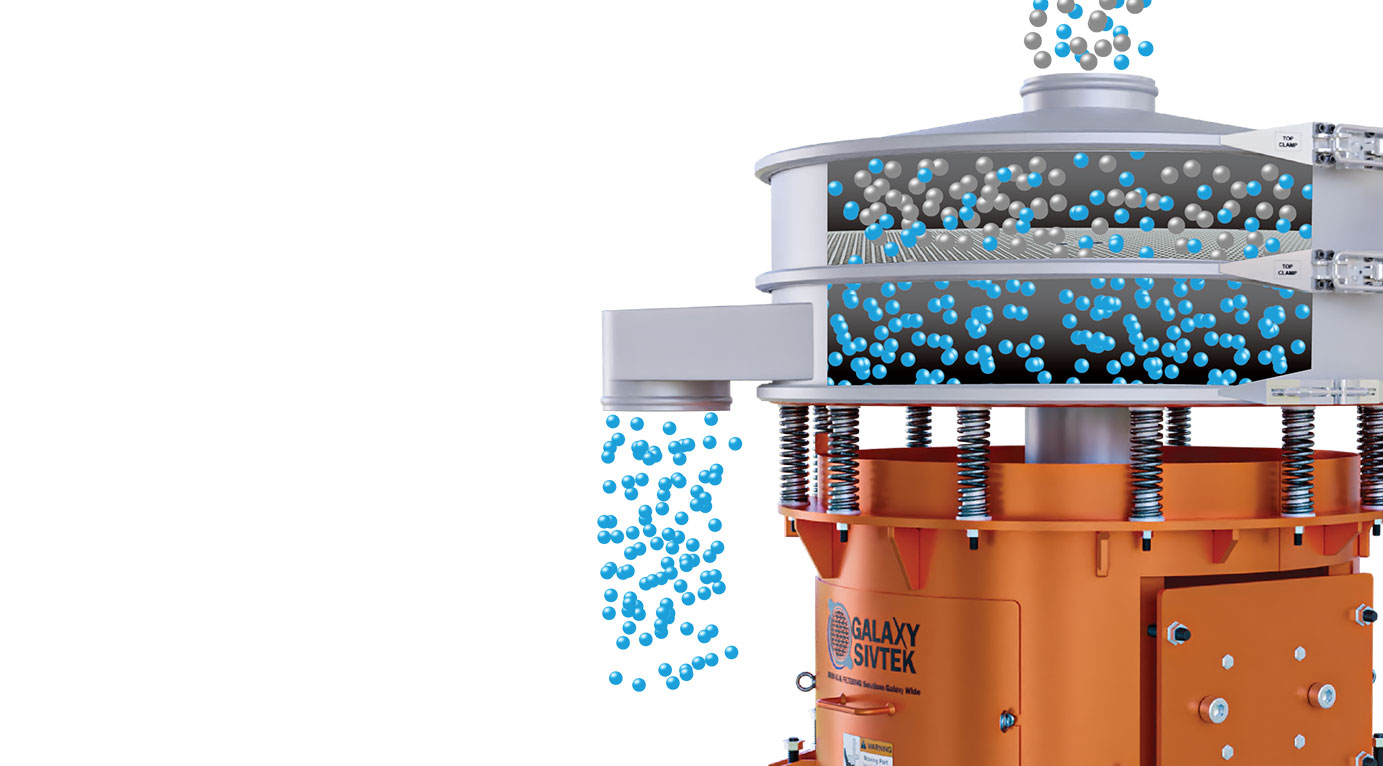 PIGMENT POWDER
SCREENING
SOLUTION

Solution
The expert team from the Galaxy Sivtek rushed to the factory and analyzed the situation. They were using a dual deck traditional separator to screen pigment powder in different grades. These different grades were transported to various manufacturers depending upon the application they wanted to produce.
The main reason why the separator was not able to provide the desired throughput capacity was the vibration generated from the separator. The vibration was low and was not sufficient to grade the product in different grades. So we suggest they use an advanced high-power sieving machine popularly known as Super SIVTEK Separator. The machine comes with a 5HP vibratory motor and high-grade stainless steel which can withstand the feed capacity of the material.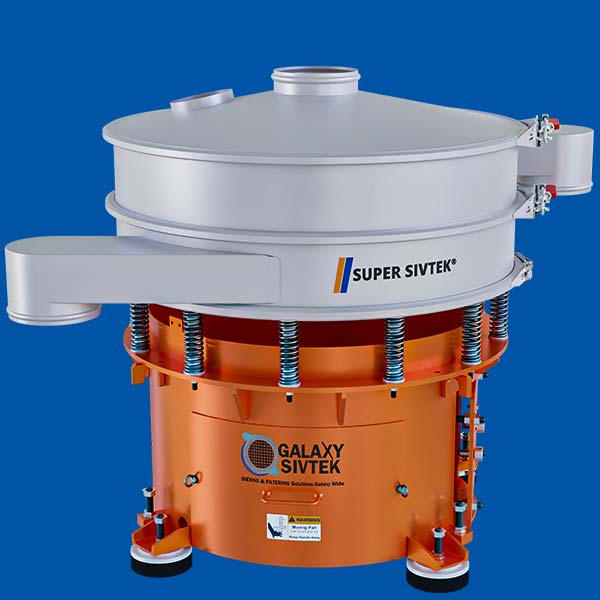 Results
The sieving system was successfully installed at the client factory. The plant manager wanted to check the performance at the earliest. The Vibro sifter worked exactly how they wanted. As we were confident about the result, Super Sivtek gave double throughput capacity compared to the previous machine.
The plant manager also includes that dusting was the major issue. Now that is resolved and we have a clean environment to work on. We also gave them an easy clamping arrangement which helps them to easily assemble and disassemble the sifter and reduces their maintenance time. Hence their overall production time was reduced resulting in higher profitability for the company.
Galaxy Sivtek is the largest manufacturer of vibrating screens, separators, and Self Cleaning Filter which will help you to achieve high-quality products and ensure that your powders, granules, and liquids are free from contamination and foreign particles. Contact a sieving expert now!