Success Story: Plastic Powder
Overview
One of the key customers of Galaxy Sivtek and the big leader in the plastic industry is specialized in making custom powder out of thermoplastics which are used in many different applications. The plastic powder once out from the grinder is sieved and packed to send it to customers.
They were facing issues with the product quality of the plastic powder. They came to know about it when their R&D team coated material for trial and analysis. We will see how Galaxy Sivtek not only let them achieve high quality but also lead them to achieve higher productivity and profitability.
Requirement & Challenges
The plastic powder is supplied to many industries that require to coat their material, tools, parts, etc. They came to know about the problem with their quality when their R&D team suggest focussing on the sizing of the powdered material. In this process, hot material is dipped into a powder bed. Upon dipping the powder melts and coats the material. In R&D result shows inconsistency in powder flow properties, which were ultimately affecting the quality of the coated product.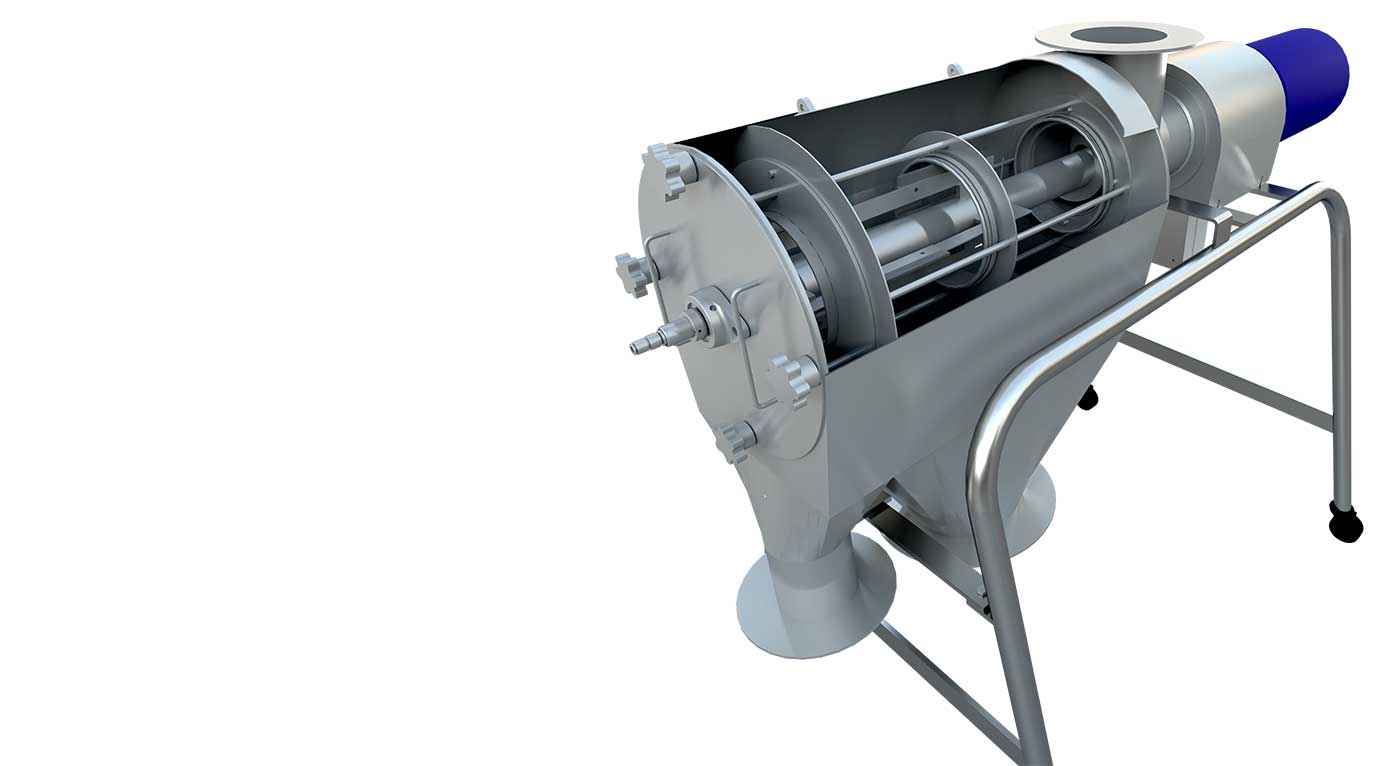 PLASTIC

Solution
The R&D system found that the uneven size of the powder is contributing to variability inflow. Galaxy Sivtek came in contact with them and studied the material sample provided. Galaxy Sivtek is having the largest in-house trial facility with advanced equipment and skilled workforce. Customer can make a purchase after a satisfactory trial report.
"We took trial with few sieving equipment and compared the report based on throughput capacity and efficiency. We found that a Roto Sifter can truly give its best and ensures the optimum sieving results." – Mr. Mayank (Sr. Manager, R&D Dep.)
The machine is giving such a high capacity due to its internal structure. The powder is screw fed into the cylindrical chamber surrounded by the mesh basket. In which rotating helical paddles rotate to create centrifugal force and push the material through screen aperture.
The SIVTEK Roto sifter not only sieves the powder but discharges any agglomerates generated by the process. Assembling and dismantling are quick in the roto sifter, in-case you want to replace the batch with another coloured powder and want to clean the machine interior.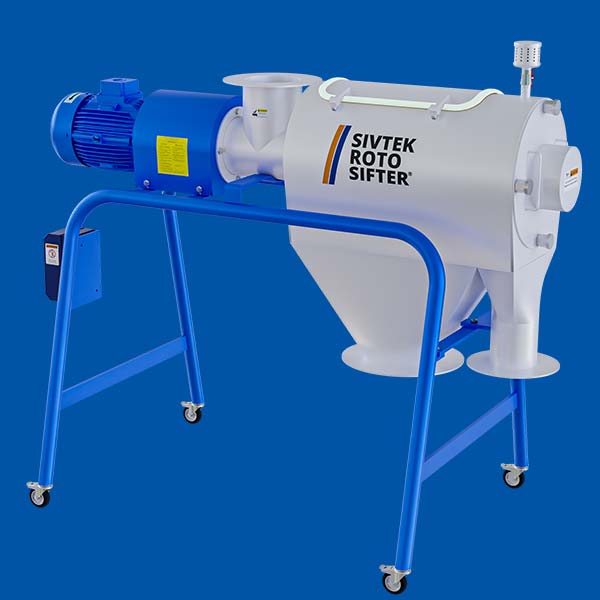 Results
The Roto Sifter was installed in the plant as suggested by the Galaxy Sivtek team. Throughput provided was 500kg/hr and gave 99% efficiency. Plant head concludes that "Due to heat powder melted and formed large-sized particle. The roto sifter breaks the soft agglomerates and ejects the oversize particles through the discharge spout."
The machine works efficiently and contributes to improving the demanding quality. Roto Sifter is having numerous features and benefits in the inline process. Galaxy Sivtek is bound to provide processing industries a trustworthy sieving and filtering solution with 24X7 customer support. Feel free to get in touch with one of our sieving experts right now!