Success Story – Powder Transferring With Vacuum Sieving System
Overview
Processing industries require simple, safe, and hassle-free procedures to manufacture goods and products. Products can be in different shapes, sizes, properties, and states. Therefore, each manufacturing process needs to be well-defined and break-proof.
Our client is in the manufacturing of specialty materials and chemical products which are used to make medicines. The process involves powder from multiple locations being transferred into the reactor. The story tells you about the problems they were facing and what solution was given by Galaxy Sivtek.
Requirement & Challenges
As they are dealing with the critical materials. They need an enclosed system to avoid hazards and foreign impurities. They were using a mechanical conveying system which was creating excessive dust and resulted in high maintenance time and cost. Also, their distance was more than 30 meters, resulting in huge product loss which is not preferable in this kind of processing environment.
Therefore, they required a robust powder transferring system that is enclosed and compact to be easily introduced into the production plant. They also requested to see if the sieving machine can be attached to the system so the whole process can be automated.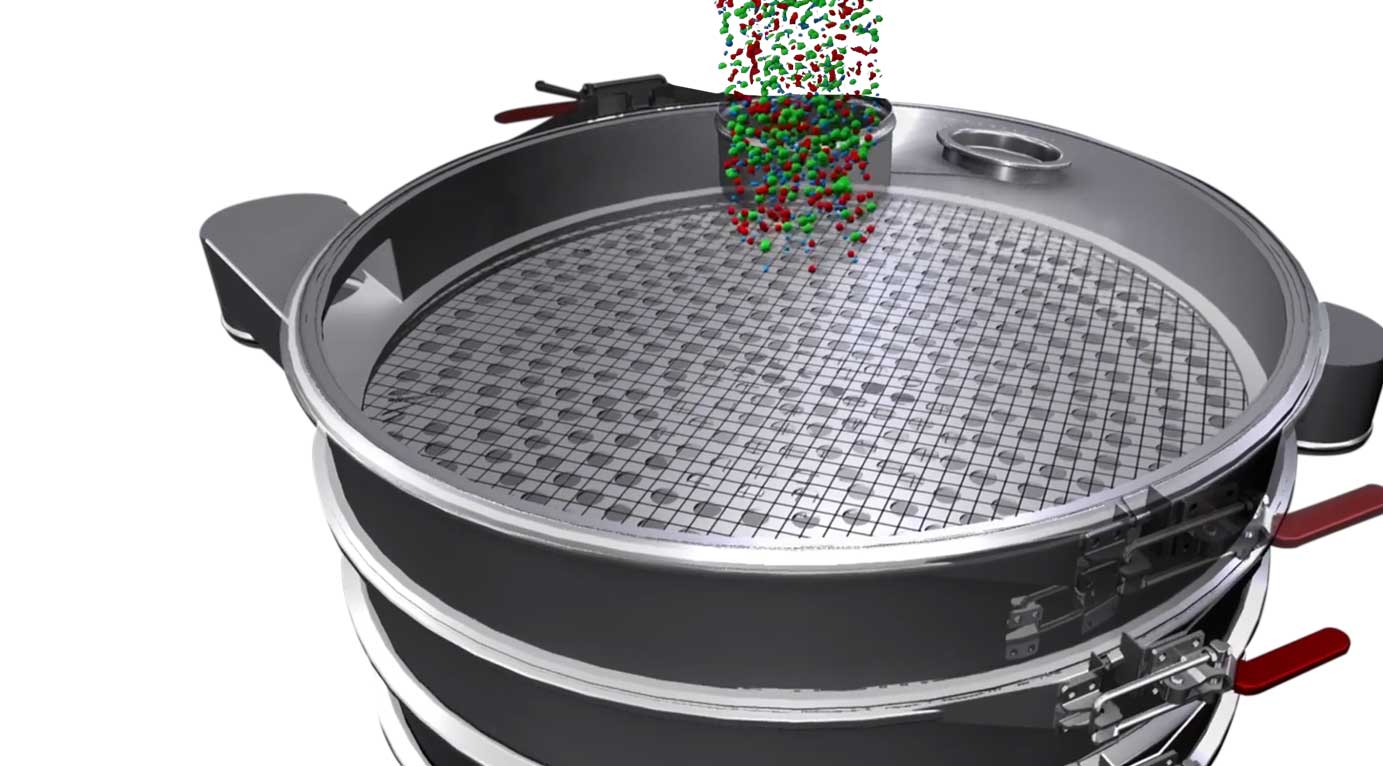 POWDER
TRANSFERRING
VACUUM
SIEVING
SYSTEM

Solution
As soon as the salesperson and service engineer reached the factory they observed and took necessary measurements to see if Galaxy Sivtek can resolve their powder conveying system. Our team observed that a mechanical conveying system was replaced with our automated vacuum transfer system. Providing them with a feeding hopper, suction wand, and a Vacuum control station. The vacuum control station allows them to control and manage the suction timing, vacuum opening, and closing valved, and filter stroke timing.
As they requested, we also checked their sieving system. They were using an old inline sifter which they had to manually transfer the material into it. We suggest they use PTS along with Vacuum SIVTEK to automatically convey and sieve in the enclosed environment.

Results
The SIVTEK Vacuum Transferring and Sieving System was installed in their chemical factory. The factory management team was surprised to see the functioning and performance of the system. At first, it eliminated the dusting issues and no maintenance was required during the operation. "The process has become much faster", concludes the plant head.
The compact system assisted the client in reducing the transferring area and product loss. The sieving system also added many advantages to making it an automated solution. Now, less intervention is possible to sue to this system.
As you have seen how Galaxy Sivtek is not only providing the Vibro Sifters or filters but also providing the whole sieving and filtering solutions to ease your processing efforts. Consult a sieving expert to simplify your powder handling and sieving requirements. Contact us Now!