Success Story – Recycled Aluminium
Overview
Aluminium is the lightweight silvery-white metal. It is widely used today and one of the world's most abundant metallic element. It does not occur in a natural form but its most available source is bauxite. Aluminium is used in cans, foils, window frames, aircraft parts and many more areas where lightweight and stronger metal is required.
One of our customers is a leader in manufacturing Aluminium powder and granules. Soon they were planning to develop a recycling plant to reclaim aluminium from used foils. They already own some of our vibrating systems to improve their product quality in manufacturing plant. They requested us to install some more equipment in the recycling plant to sieve different grades of reclaimed aluminium.
Requirement & Challenges
Waste foils are brought to the factory in big containers and dumped into a hammer mill. Hammered foils are then transferred to a furnace to burn residue plastics and paper pieces. Furnace products are then ground to get different sized particles.
These particles are needed to be separated in four grades depending upon the applications where it will be used. The biggest challenge was with the capacity. They wanted to sieve tons of aluminium daily.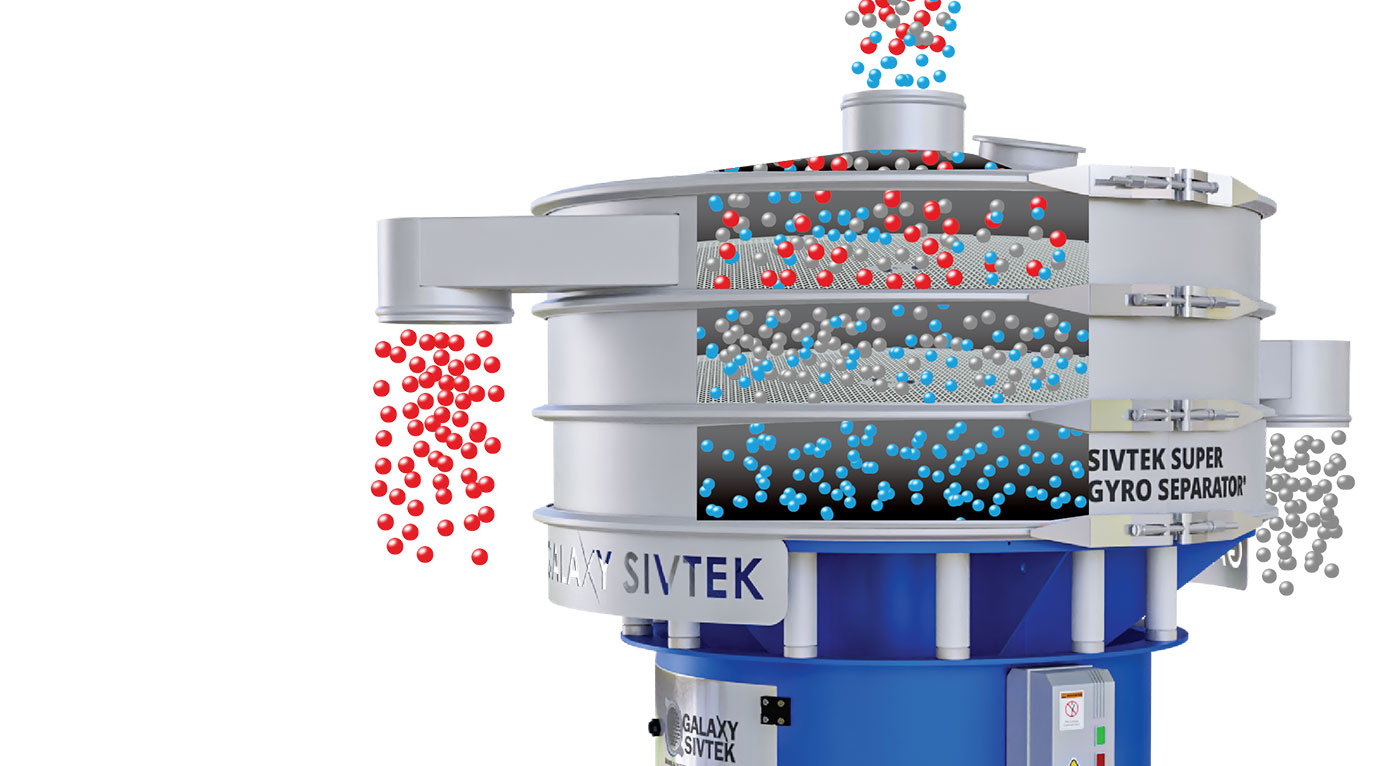 SCREENING
SOLUTION FOR
RECYCLED
ALUMINIUM

Solution
As it was their first recycling plant, we had to give our best solution to assist them. Team of experts visited the facility and observed the procedure and location to install the sieving system at the right location. Our sieving expert suggested them to use a 3-deck gyratory separator of diameter size 62".
The mesh size was arranged in 20#, 40# and 100# respectively. Examining the properties of material and trial reports we also suggested to provide a ball tray and slider arrangement to deblind the chocked screen surface.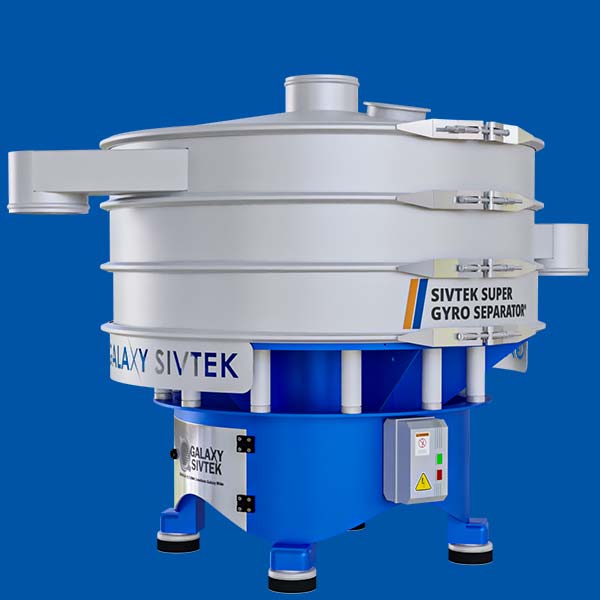 Results
After procuring the Vibro Separator from Galaxy Sivtek it was successfully installed at the desired location. The automated conveyer belt feeds the material on the Vibro sifter and due to proper settings and adjustment material flows spirally on the screen to give larger screen area to the material. Therefore, the efficiency of the machine is screened and the optimum quality of the material can be achieved.
Plant manager also mentioned that like in the manufacturing division. The recycling plant is also working smoothly. Now the four different graded material is directly packed to the customers.
Galaxy Sivtek team also provided training to operators so that they can themselves maintain the equipment on a timely basis. We also provide technical on-site assistance to run your sieving process smoothly. Always contact an expert to eliminate your sieving and filtering challenges.