Success Story: Screening Orange Flavour
Overview
Orange Flavor is among the most common flavour used for wide range of applications ranging from children's medicines to soft drinks, from cosmetic products to glucose powder, from syrups to packed juices & much more.
There is more than one way to create orange flavour, it depends for what application you are making it. For instance, when orange flavour is made for cosmetic products artificial flavouring is created, while for soft drinks or juices combination of natural orange & extracts of various other citrus fruits is used.
Our client is Asia's well-known fragrance, flavour & essence manufacturer leading the market for supplying authentic range of natural & artificial flavours to world's biggest food & beverage companies like Pepsi, The Coco-Cola Company, ITC, Dabur & more.
Company were looking for high-quality sieving machine that can help for conducting check screening of orange flavour powder before packaging. This orange flavour was being supplied for soft drink to renowned beverage company.
Requirement & Challenges
The making of orange flavour start its journey from research lab of the company where a flavour chemist prepares recipe by extracting ingredients from orange essence along with orange peels & extracts from other citrus fruits & goes through various other processes like mixing, concentration, purification & separation of liquid for converting flavour into powder form.
Client wanted flavour to be in powder form & hence company carried out spray drying process to convert liquid formulation into powder particles. After spray drying, powder particles are blended with enhancing ingredients into ribbon blender. After the blending process samples are sent for lab testing & quality testing to verify the size of powder particles & quality of the final product. If the sample is approved, it is sent for packaging.
But recently the flavour manufacturing company faced quality failure as, during the quality sampling of finished product, few contaminations along with small screw were found in powder. Further investigation found out the small screw had entered from blending machine.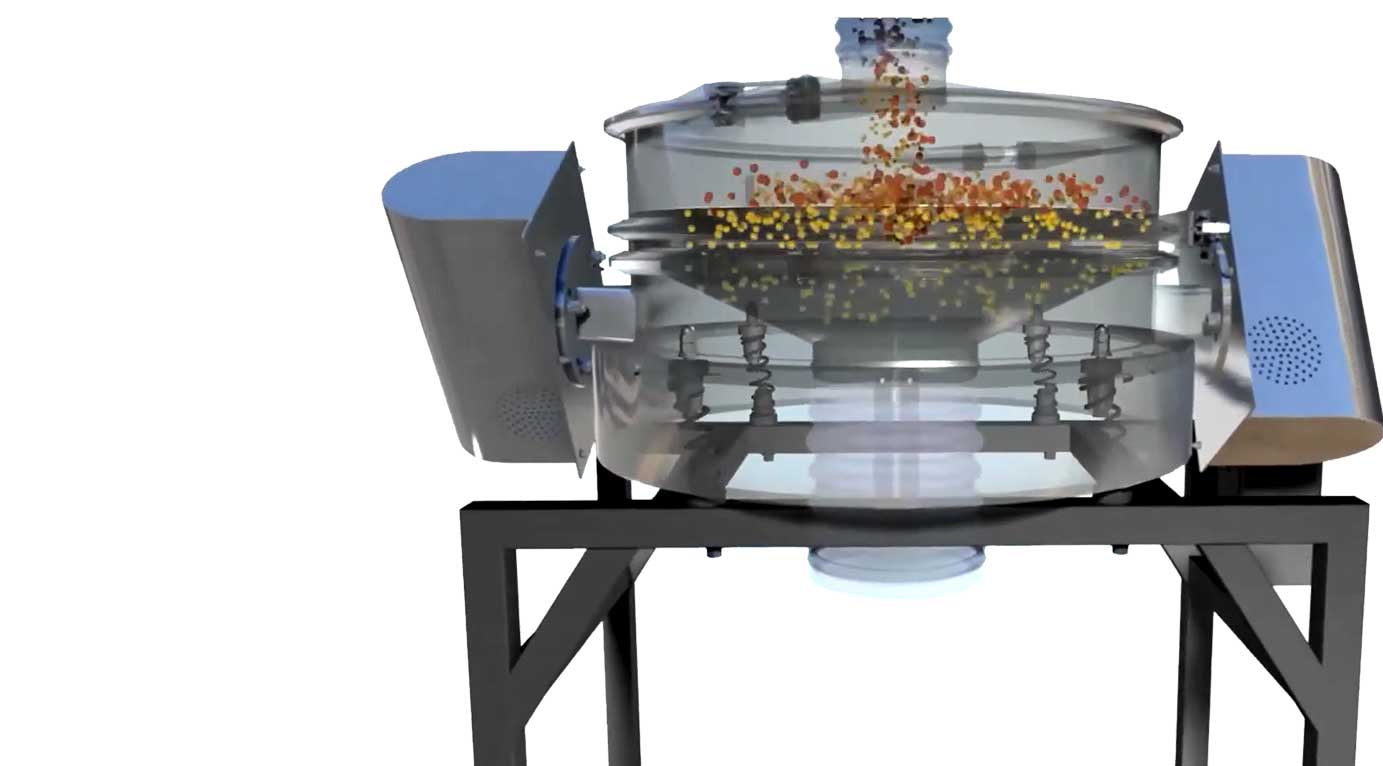 ORANGE
POWDER
SCREENING

Solution
Contaminated sample was test screened with Inline Sivtek® along with magnetic grill attached at outlet of machine in Galaxy's Research & development centre. Trial was successful as all the contamination along with screw were eliminated from the flavour powder (Final Product).
Understanding the nature of application (orange flavour) & its usage for beverage industry, suggestion was made to install Inline Sivtek® made of high-quality stainless steel & food grade contact parts with attached magnetic grill at outlet.
Director of manufacturing welcomed the suggestion after going through trial result report.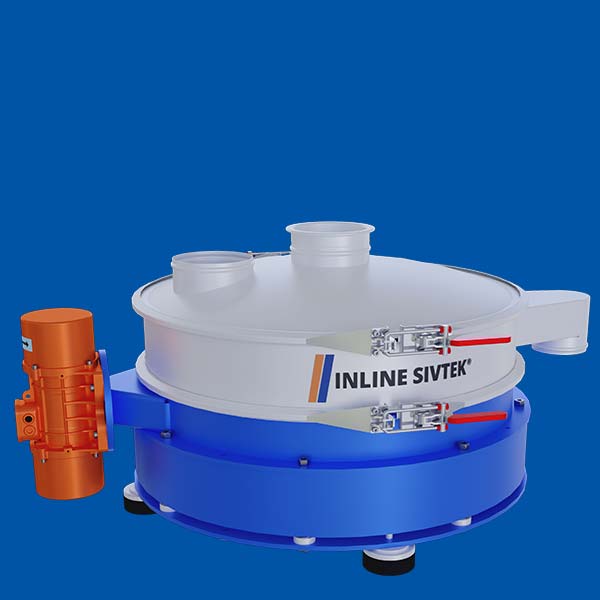 Results
Company were really happy with the results as later the Director (Manufacturing) had shared feedback stating
"We are now successfully able to deliver contamination-free flavour powder with the solution provided by Galaxy Sivtek! The engineers from Galaxy did a great job by suggesting to us Inline Sivtek as it was easily fitted in our current production line without making any major changes. Thank you, team, for the great work"