Success Story – Screening Sesame Seeds
Overview
Sesame seeds are the seeds that are obtained from the pods of the flowers of the sesame plants. The husked sesame seeds are known as white sesame & un-husked are black ones.
Sesame seeds find their unique place in Indian, Chinese, Korean, & Japanese food culture as it is used in wide varieties of dishes as an ingredient or for seasoning, flavouring or garnishing dishes. Apart from being used in seasoning, it has vast usage as a health booster cause of its nutritional content.
About the customer, they were India's most accomplished Manufacturers & Exporters of all kinds of sesame seeds, let it be black, red or golden sesame seeds. Big food brands like McDonald's, KFC & Burger King were among their prime customers for golden sesame seeds as golden sesame seeds are used for seasoning burgers & other fast foods.
Requirement & Challenges
To meet their buyer's expectations & to ensure the quality of seeds (as it is directly consumable), the customer was taking all required hygienic steps.
The crucial challenge they were facing was of eliminating & removing the thin layers of black foreign particles from golden sesame seeds. Their buyers were not ready to accept low-quality seeds at all as small contamination could cost them a lot.
While customers started searching for company that could help them to resolve their problem, they heard about Galaxy Sivtek as a well admired sieving brand in India & globally. The production engineer of the company called one of our expert & explained the issue they were facing.
During the conversation production engineer stated, "We are suppling golden sesame seeds to McDonald's & they use sesame seeds for garnishing their burgers. Recently we got negative feedback report from them stating that they found thin layers of black foreign particles along with seeds" He further went on adding, " We now have to take immediate action for improving quality of our sesame seeds & for that we are looking for solution that can help us to remove & separate any small foreign particles."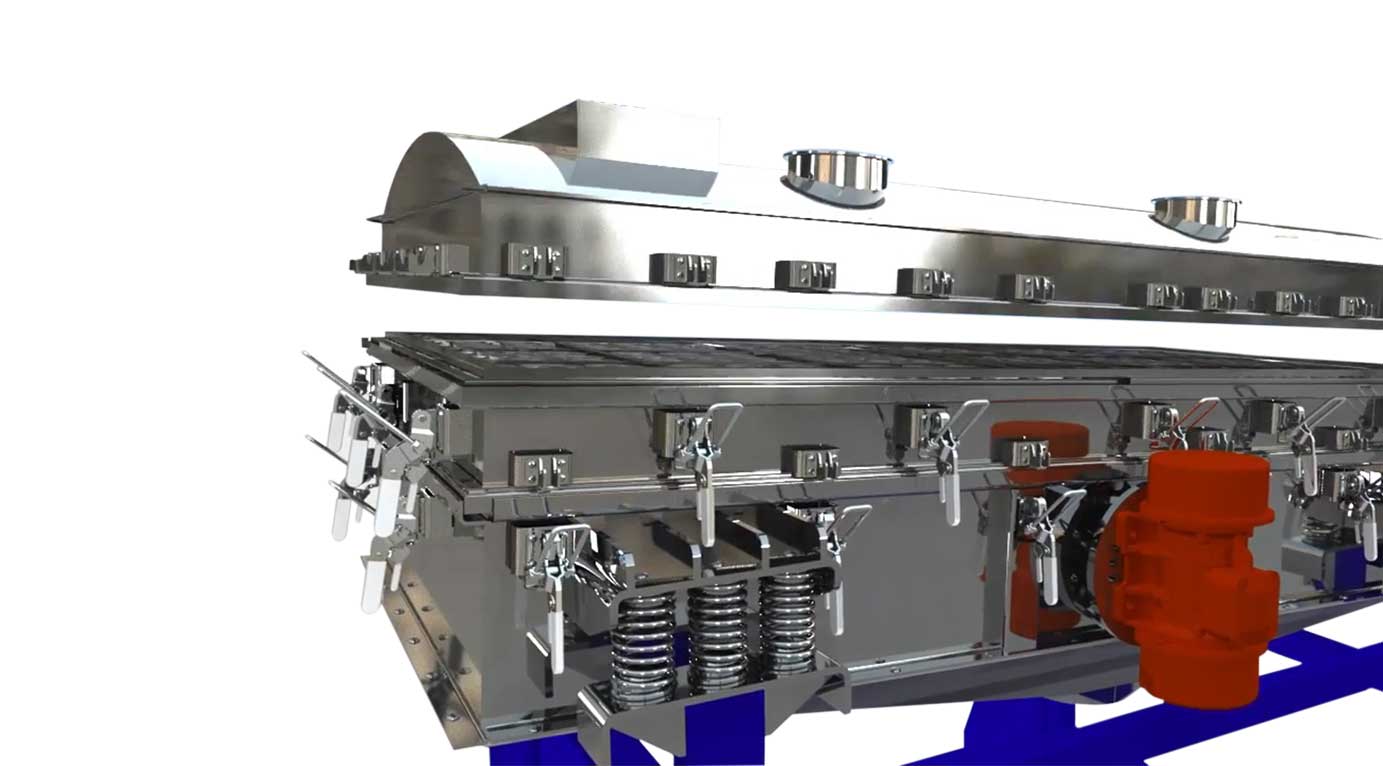 SCREENING
SESAME
SEEDS

Solution
After understanding their problem, Mr. Mayank Patel (Sr. Manager, R&D) communicated back with the production engineer & explained, Linea Sivtek Separator® (Rectangular Separator) would be the best suitable option for de-dusting. (Removing tiny & thin foreign particles)
Production engineer agreed with the solution, but with a one more added requirement. He demanded arrangement where cleaning the screen after every batch would become easy.
Our product expert briefed requirement of customer to designing team & after that a tailored rectangular separator along the arrangement of Clean in Place (CIP) system was supplied to them.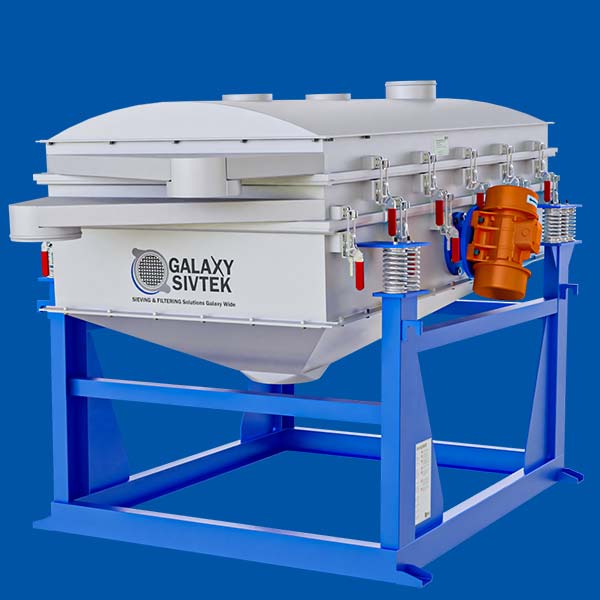 Results
Customer after using Linea Sivtek® for almost 3 months gave us their valuable feedback. The production engineer said, "We have been now using separation system from Sivtek since last 3 months & we are extremely contented with their solution. Due to de-dusting of sesame seeds all the tiny & thin unwanted particles are removed & with help of CIP system cleaning the system is very easy".