Success Story: Sieving Rice Bran for Rice Bran Oil
Overview
Crude Rice bran oil is extracted from Rice bran; which is then refined. Rice bran is a by-product resulting from the processing of rice. It is the layer between the inner white rice grain and the outer hull.
Requirement & Challenges
One of India's leading Rice Bran Oil manufacturers approached us about the problems they faced with their current conventional rotary separator.
The production engineer of the company had a detailed conversation with a product expert & during the discussion, they explained their need for sieving of Rice bran during the manufacturing process & stated their key problems.
Production Engineer said, "During the milling process some volume of broken rice & full rice mixes with Rice bran. If Rice goes with Rice Bran for extraction process in the solvent plant, it tends towards the low-quality product."
Also, he added "during transit, loading & unloading of Rice bran air-born impurities contaminates it. So, it becomes mandatory for us to screen the Rice Bran before we send it for oil extraction. Currently, we are using a rotary separator, but there are many concerns with that"
He mentioned the key four problems below.
Metal Particles: Damage dies of Pellet Machines.
Rice and Rice husk were not being screened from the Rotary/Drum type screen.
Metal Particles, Rice & Rice husk were not able to sieve and pass from Rotary screen because of its working principle. In the rotary screen, rotation is present, but vibration is absent.
Rice, Husk: Due to Rice & Husk IN Rice Bran, Oil Percentage & Quality of D.O.C goes down.
Production cost increases High Power Consumption and maintenance cost of Rotary Screen.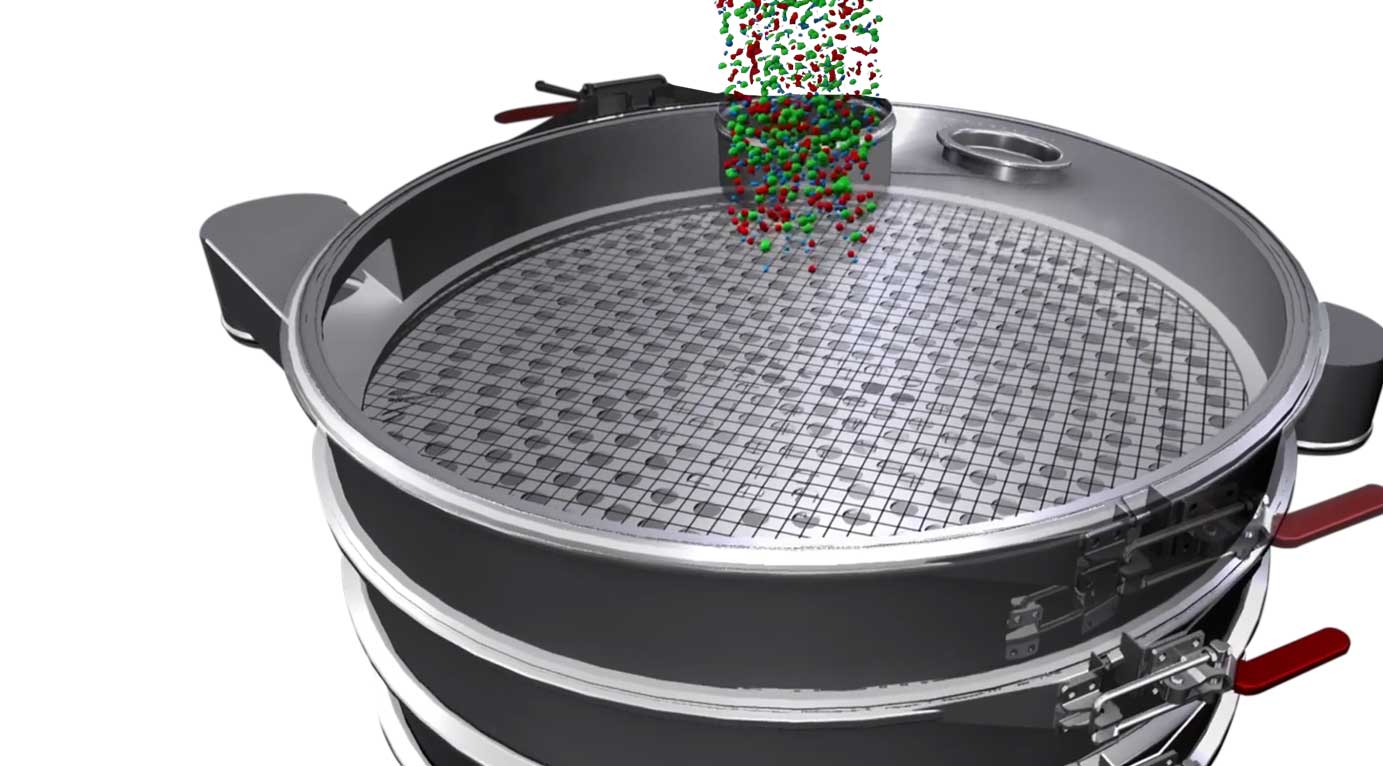 SIEVING
RICE
BRAN

Solution
Product expert after examining all the problems they were facing, suggested considering a Round Vibrating Separator – Sivtek® Vibro Separator instead of a Rotary Screener. Rice Husk used easily screened with Sivtek Vibro Separator due to vibration & more screening capacity. All broken rice, husk, and other foreign particles separate before the pellet machine. The quality of oil become better and Production costs went down.
Highlighter: Benefits of Sivtek® Vibro Separator compare to Rotary Screen/ Drum Screen.
Low Power Consumption
Reduce Production Cost
Low Maintenance Cost
Low Maintenance Time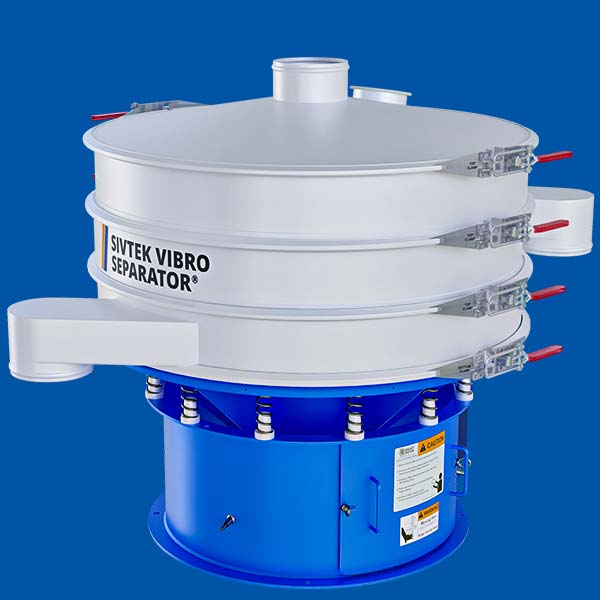 Results
As soon as they installed both the sieving and filtering solution in their processing line, their process becomes easier and the result was unaccepted.
The Production Head was really satisfied with the results of the Vibro Screener as compared to the Drum screen.
With the installation of Vibro Screeners
The problem of screening rice husk, broken particles, and metal particles was solved.
Power consumption went really down, Maintenance costs were reduced which in return lowered their production cost.
Screening Capacity was achieved more & screening was executed more efficiently resulting in high output.
Quality of Oil was achieved as per Standards.