Success Story: Sieving Wood Powder
Overview
Sivtek Vibro Separator® helped wood powder supplier to accurately grade wood powder into 4 different grades for supplying it for making holder of Incense Sticks & wooden texture tiles.
Wood powder is the by-product obtained from grinding of wood while making furniture & fixtures. For making a few elite products such as sunscreens or wooden texture decors special wood is finely grinded to obtain quality & pure wood powder.
Wood powder is a unique product that is now globally used to make various products ranging from stick holders of incense sticks to UV-shielding additives for sunscreens.
The client is one of the industrial leaders in suppling wood powder & wood dust were looking for effective grading solution for grading & separating their wood powder into 4 different grades (sizes.)
Requirement & Challenges
The client was currently using a fabricated rectangular sorter to grade wood powder, but with the rectangular sorter, they were having few major issues. While grading wood powder with a rectangular sorter they were not getting efficient output, maintenance was also high. Even the process for cleaning & changing screens was quite laborious.
Overall, the client was not satisfied with the efficiency & accuracy of fabricated rectangular sorter & had issues with its frequent breakdowns.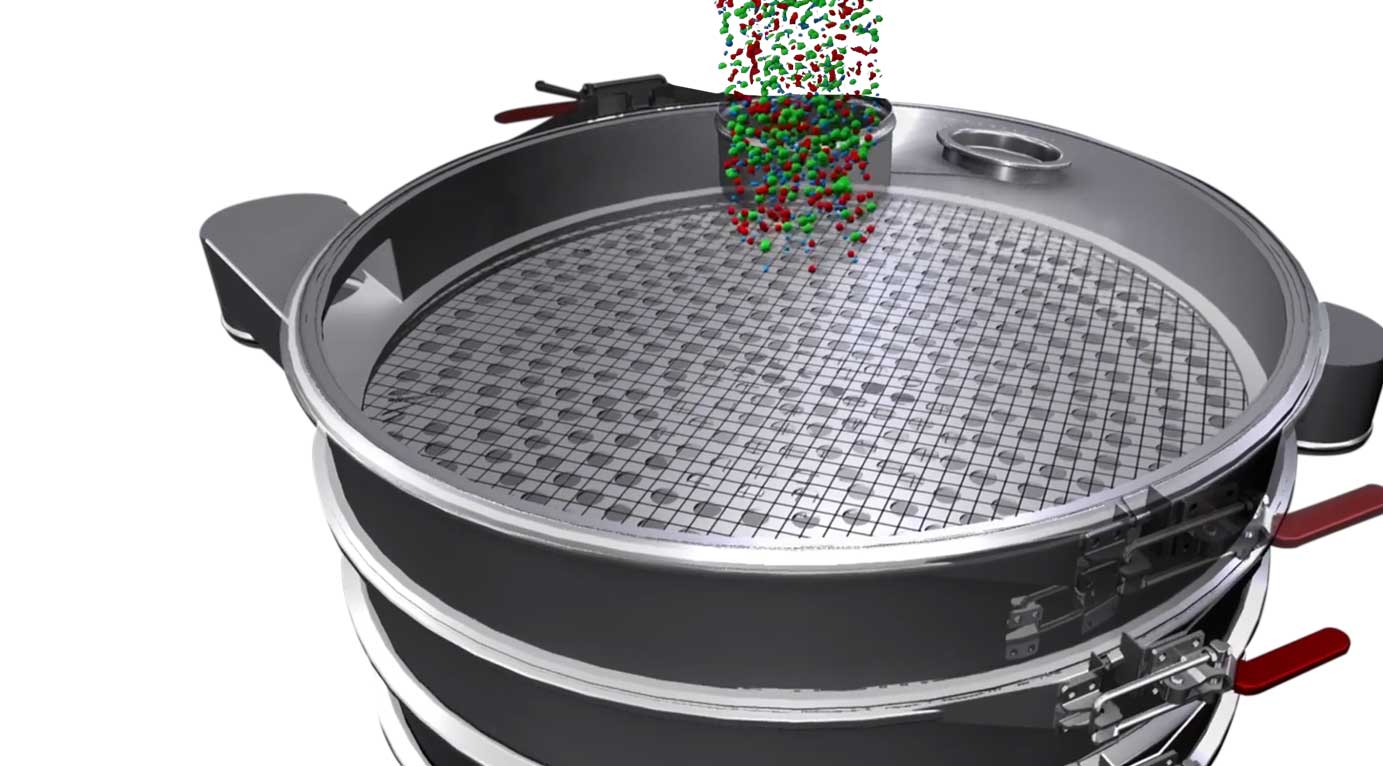 SIEVING
Wood
POWDER

Solution
The client found us while searching on the web & contacted Mr. Vasim Kazi, Deputy Manager (MARCOM). Mr. Kazi understood their issues & he immediately intimated regional sales & product expert.
The product expert communicated over a call & asked the company to send a sample of wood powder to be graded so a trial could be run at Galaxy Sivtek's R&D center. A trial was conducted with Sivtek Vibro Separator® triple deck to verify if it could meet the client's requirement.
During the trial, the accuracy of grading achieved to meet client expectations. A brief report of the trial along with the suggestion of installing Sivtek Vibro Separator® triple deck was sent over to the client. After studying the report, the client agreed to the suggestion & installed triple deck round Vibro separator for grading wood powder into 4 different market grades.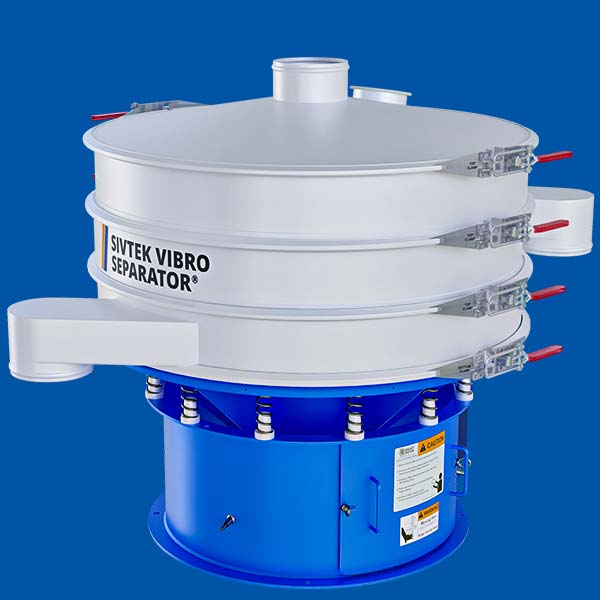 Results
The client is using our triple-deck Vibro separator since last one year now they ordered one more machine & they are very happy with the accuracy & efficiency of the machines. Changing or replacing or cleaning the screen with a quick toggle clamping system is quite easy and it's utilized less time & less manpower as minimal efforts are required.
During a feedback session, the client said they are now satisfied with the professional Sivtek Vibro Separator as compared to in-house fabricated rectangular sorter.