Success Story: Silica & Silicates
Overview
Precipitated Silica & Silicates are form of Silica that are used across various industries for making & manufacturing various products. Precipitated Silica & Silicates both are graded into various categories as per the requirement of industries for manufacturing different products.
Major industries & application for Precipitated Silica are oral care application, Detergent & home care applications, Tyres & rubber applications, Pharmaceutical products & more. Talking about Silicates, they are mainly used for Paint & Coating applications & paper products.
An India based Silica company is among the leading manufacturer of Precipitated Silica & Silicates in the world & has capacity of manufacturing Precipitated Silica & Silicates 2,00,000 MT/annum. Company manufactured more than 50 grades of Precipitated silicas that found usage in making various products in different industries.
Company wanted to hassle free Sifters for screening their products to make sure they are of a consistent grade (of defined standard size that is accepted as market grade) & contamination free.
Requirement & Challenges
Company were facing multiple issues with current competitor made round sifter as stated by the Production Head. During a brief conversation about the problems following key highlighter issues were noticed
With competitor made sifter to achieve 3 tons/hour 3 nos. of round sifters were required. So, in total for 6 production lines they had installed 18 nos. 72' inch round sifters to get 3tons/hour output at each production line.
To get desired output they had to bear cost of 18 giant round sifters along with recurring cost to maintain those 18 sifters. All these in turn increased their operational cost.
Re-meshing: After few batches either cleaning the mesh or changing of the mesh is required due to wear & tear. It becomes very difficult to re-mesh or clean mesh with giant round sifters as it increases downtime & involvement of manpower is also more. This again effects their production cost.
Leakage & Dusting: Competitor made round separators were also creating leakage & dusting issues as they were not fully enclosed. Dusting resulted into unhygienic surrounding environment & leakage lead to product loss.
Floor Blockage: Production head stated one major issue of space. Total 18 no. of 72' inch giant round sifters were blocking more space in the production lines & they had to give custom connections at various points.
Maintenance: Maintenance cost of round sifters is very high as it to works on vibratory motors & due to vibration frequent service is required. Also, more manpower involvement is required in servicing & maintenance of round separators.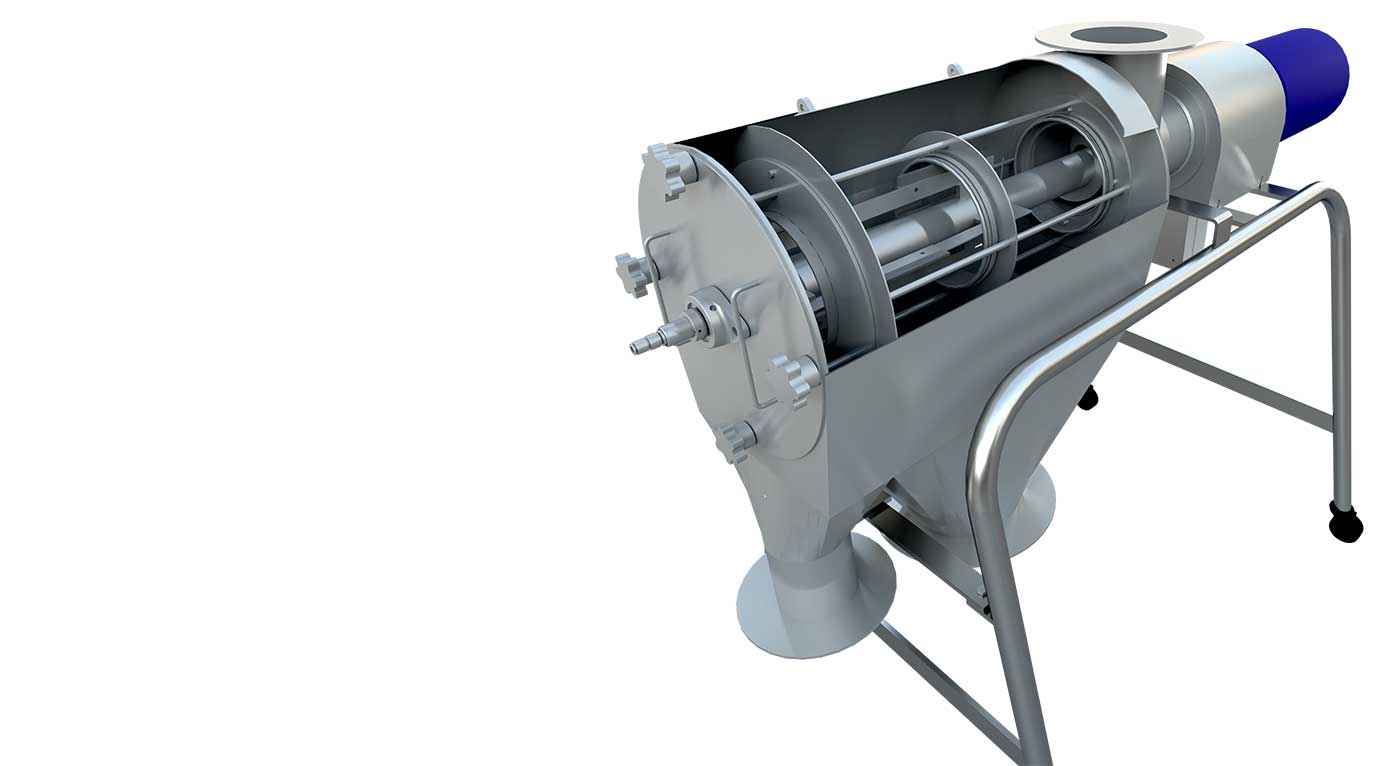 SLICA
AND
SILICATES
SCREENING

Solution
After understanding the issues Mr. Mayank Patel – Product expert & Sr. Manager R & D quoted to Production head
"Output, maintenance & space are the major concerns that can be overcome by Sivtek® Twin Roto Sifter. We can first run a trial at our Research & Development centre to make sure desired output 3 ton/hour is being achieved or not."
Production head agreed to the proposal made by our product expert. Sample material of 12 tons Silicate was screened in Twin Rotary Sifter continuously for 4 hours & per hour 3 ton per hour was achieved with accurate screening.
A brief report of result was shared to Production head along with video stating with 1 no. of Sivtek® Twin Roto Sifter 3 tons per hour is easily achievable.
Report stated that instead of 3 nos. 72' inch round sifters in one production line only 1 no. of Twin roto would fetch the desired results. This means instead of 18 no. of round sifters only 6 nos. of Twin Roto Sifter could do the job.
Production head after going thru report decided to replace 2 production line's 6 Round Sifters with 2 Twin Roto sifters.
Have you faced any such problems, if yes contact our product experts now!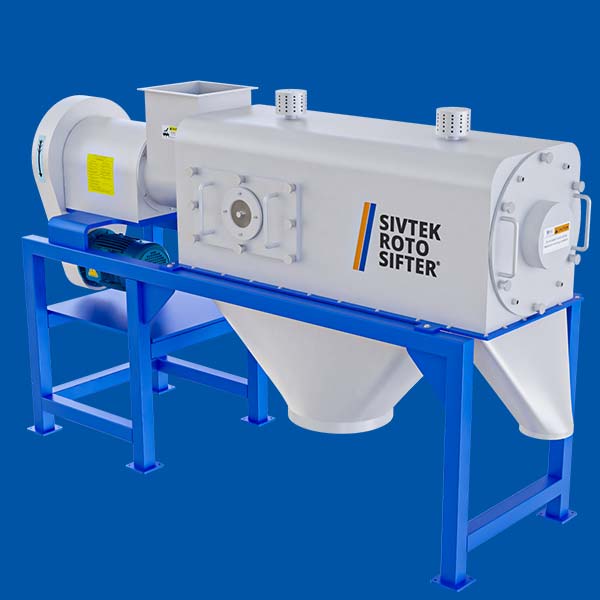 Results
Production head & team were really satisfied with replacing 2 production lines with Twin Roto Sifters & later after 2 months they decided to replace remaining 4 production lines with Sivtek® Twin Roto Sifters as all the following issues were now solved.
No. of machines v/s Output: Previously for getting 3 tons/hour in one production line they had to opt for 3 giant 72' round separators, while with Sivtek® Twin Roto Sifter they were able to get 3 tons/hr with one unit only.
Re-meshing: Remeshing & cleaning the mesh with Twin Rotary Sifter is very easy & doesn't even require more manpower. Single person was also able to do the re-meshing procedure with ease while in 72' round sifter re-meshing was quite complex & required 3 to 4 people.
Leakage & Dusting: The problem of Dusting & Leakage was totally solved with Twin Roto Sifters as the system is totally enclosed & arrangement for merging Dust collection System was also provided.
Floor Blockage: With installation of only 6 nos. of Sivtek® Roto Sifter against 18 no. of Giant round separators space issue was fully eliminated. Refer to the diagrams below that shows the difference of sizes for both the machines. From the diagram, it can be understood a giant 72' round sifter occupies 3 times more space as compared to Sivtek® Twin Roto Sifter and replacing 18 nos. of Giant round sifters with 6 nos. of rotary sifters utilized very minimal space.
Leakage & Dusting: Competitor made round separators were also creating leakage & dusting issues as they were not fully enclosed. Dusting resulted into unhygienic surrounding environment & leakage lead to product loss.
Maintenance: Rotary Sifter works on centrifugal force & material inside is passed & carried with help of Screw Conveyer. It doesn't operate on vibration & hence wear & tear of parts are much lesser compared to Round Vibro Separators, this makes Rotary sifters almost maintenance free.